Hundreds of people have fled their homes in Los Angeles to escape a fire described as the biggest in the city's history.
The blaze started on Friday and spread rapidly on Saturday, forcing the closure of a major road and the evacuation of about 730 homes in northwest Los Angeles and nearby Burbank and Glendale.
Mayor Eric Garcetti said the fire had already burnt 5,000 acres (2,000 hectares), adding: "In terms of acres involved this is probably the largest fire in LA city history."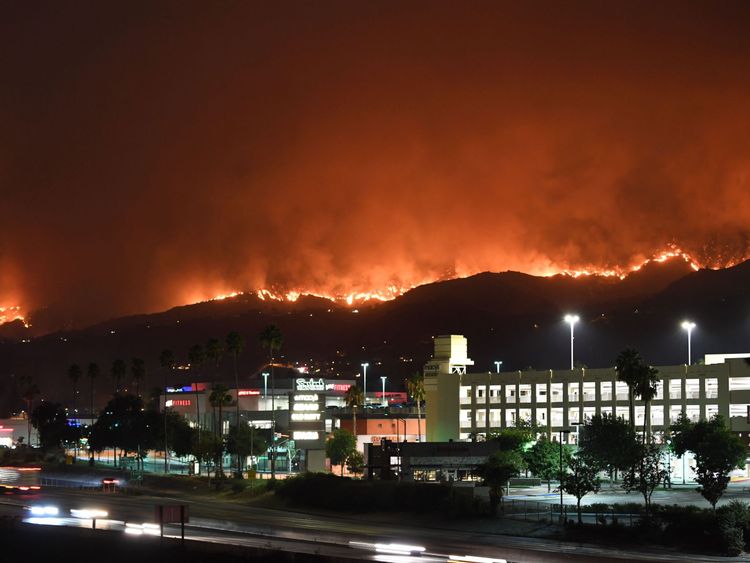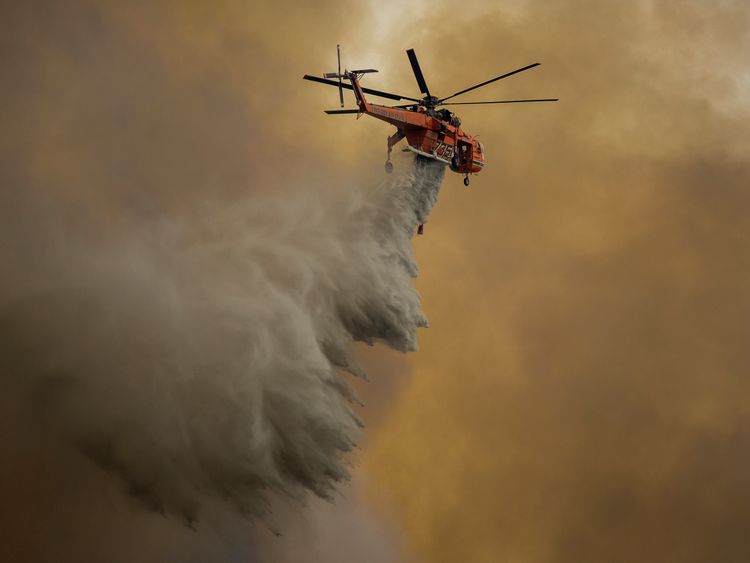 Los Angeles Fire Department Chief Ralph Terrazas said the area's last fire was at least 30 years ago and agreed that the current blaze was the largest in the city's history.
Late on Saturday afternoon local time, he said firefighters were dealing with "very erratic weather and wind".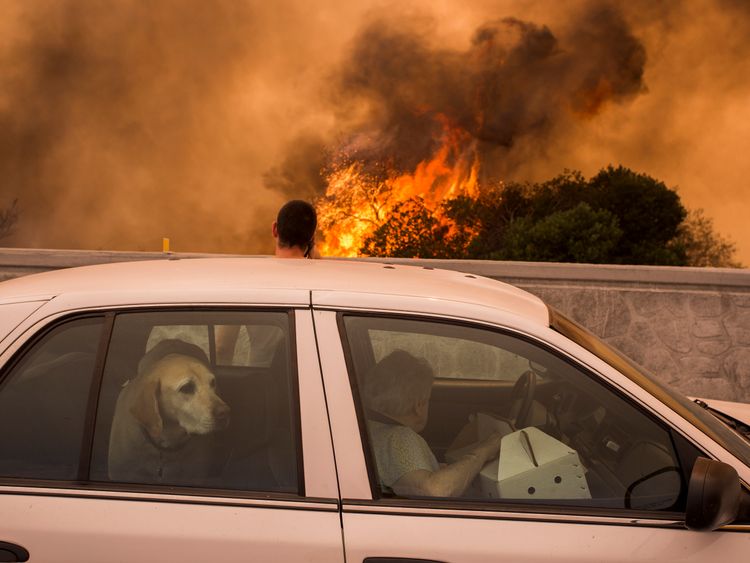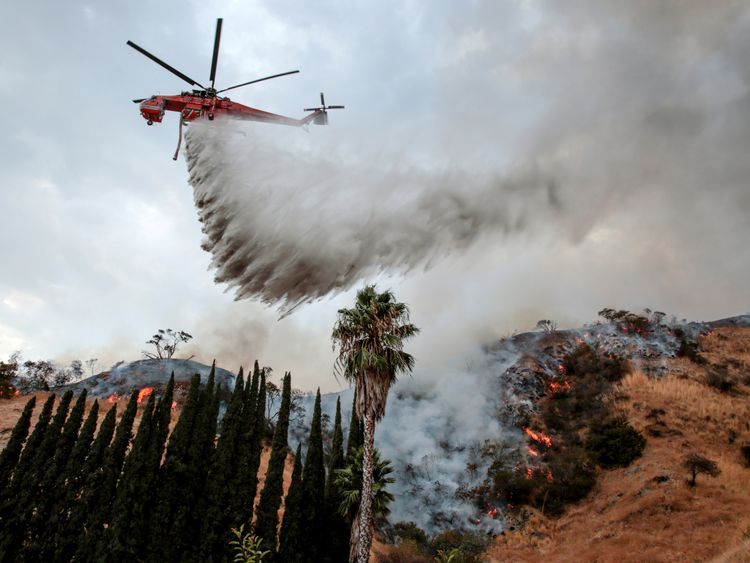 "Our biggest concern is the wind and weather," he said.
"The erratic weather is our number one challenge.
"If there's no wind, this is a relatively easy fire to put out.
"But when the wind changes, it changes our priorities because other properties become at risk."
But strong winds are forecast, with temperatures expected to climb into the late 30s.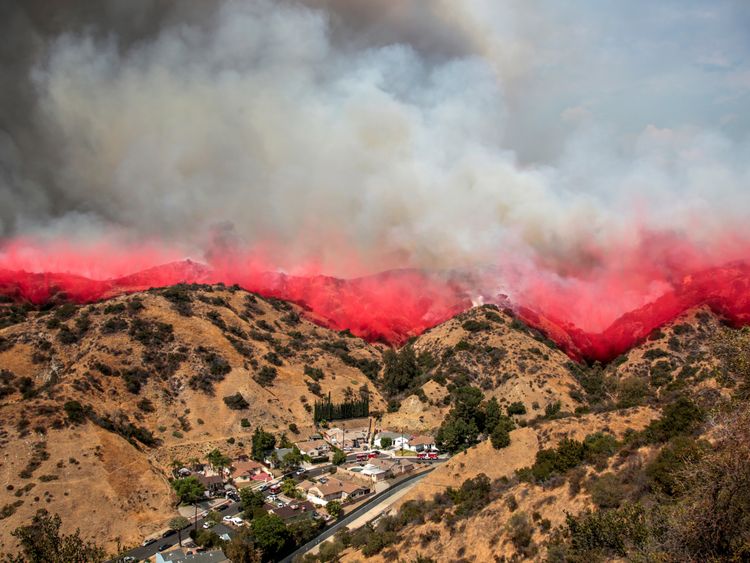 SKY News.