The firm behind Juicero, a wi-fi connected juicing machine, has announced that it is shutting down.
Juicero raised around $120m (£92m) in funding to develop the device, which retailed in the US at $399.
The firm said that it could not create an "effective manufacturing and distribution system" on its own.
The device was widely mocked when it was revealed that the pouches of fruit and veg which it turned into juice could easily be squeezed by hand.
Here are four other tech start-ups we have said goodbye to in 2017.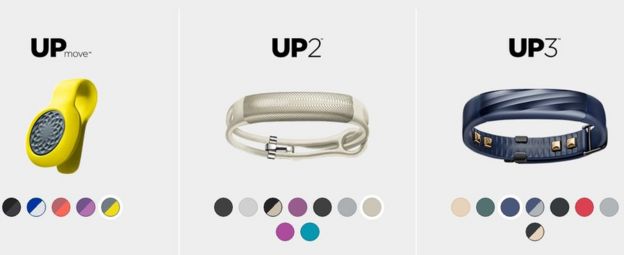 Fitness tracker firm Jawbone began liquidation proceedings in June.
Its products were among the first fitness trackers on the market and it was once valued at more than $3bn.
The firm had been silent on social media for several months and customers with broken devices had contacted the BBC to say they could not get a response.
Jawbone trackers are still available to buy from websites including Amazon.
BBC News.