The race to rescue those trapped in the rubble continues, more than 24 hours after a powerful earthquake struck off Mexico's southern coast.
The 8.1 magnitude quake left at least 61 people dead, according to officials.
Another 200 people were injured, President Enrique Peña Nieto said, as he declared a national day of mourning.
Meanwhile, the feared category one Hurricane Katia, which struck Veracruz on the east coast on Saturday, has been downgraded to a tropical storm.
The US National Hurricane Center reported Katia had been rapidly weakening ever since making landfall, but local officials are worried the storm could still cause landslides and flooding.
Rescue efforts following the earthquake, which struck late on Thursday, are focussing on the worst-hit states of Tabasco, Oaxaca and Chiapas.
Tens of thousands of emergency packs, as well as 100 extra police officers and rescue dogs were sent to Juchitán, Oaxaca, said to be the worst affected town.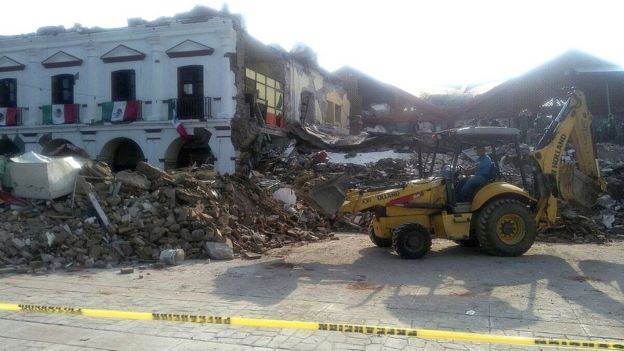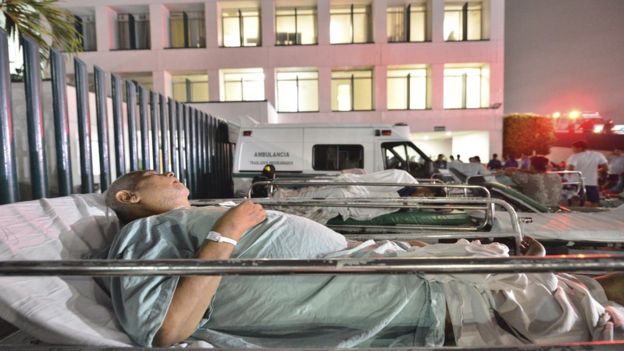 BBC News.