Actress Rebel Wilson has been awarded A$4.5m (£2.7m; $3.6m) in Australia's largest payout for a defamation case.
Ms Wilson successfully argued that a series of magazine articles had wrongly portrayed her as a serial liar.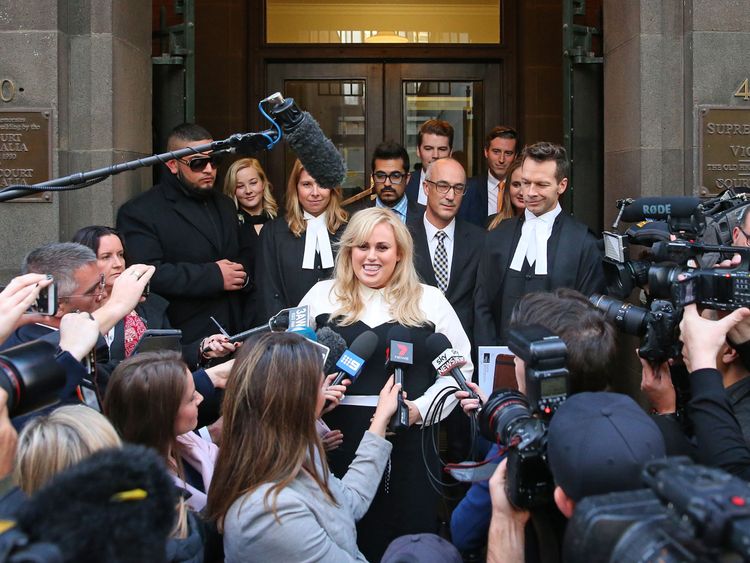 In June a jury unanimously sided with Ms Wilson, who had claimed the articles stifled her career in Hollywood. She has said she will give the money away.
Bauer Media has always denied the articles were defamatory. A lawyer said it would consider the judgement.
Ms Wilson sought A$7m during the trial but had offered to settle for A$200,000 before it went to court.
Justice John Dixon told the Supreme Court of Victoria that the defamation case was "unprecedented in this country" because of its international reach.
"Substantial vindication can only be achieved by an award of damages that underscores that Ms Wilson's reputation as an actress of integrity was wrongly damaged in a manner that affected her marketability in a huge worldwide marketplace," he said on Wednesday.
BBC News.