Astronaut Peggy Whitson is back on earth after more than nine months in orbit - smashing the NASA record for time spent in space.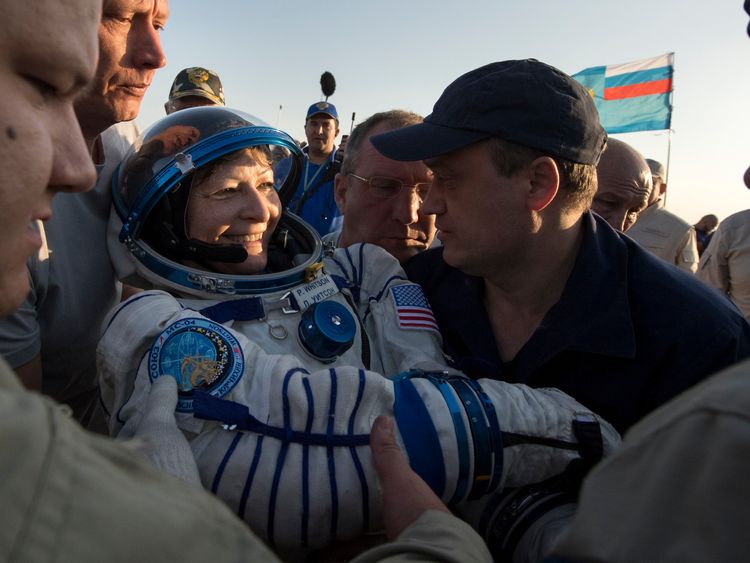 As well as taking poll position in US space endurance, the biochemist also set a series of other records while in orbit, becoming the world's oldest spacewoman, at age 57, and most experienced female spacewalker, with 10 outings.
Ms Whitson, who became an astronaut in 1996, was also the first woman to command the space station.
She and two crewmates made a parachute touchdown in Kazakhstan shortly before 2.30am UK time on Sunday.
It was back in April, Ms Whitson broke the 534-day US record for total time in space.
Only seven Russian men have logged more time, including Gennady Padalka, the world record-holder with 878 days in orbit.
Having started her mission last November, she had been due to return to earth three months ago, but extended her stay after an extra place became available.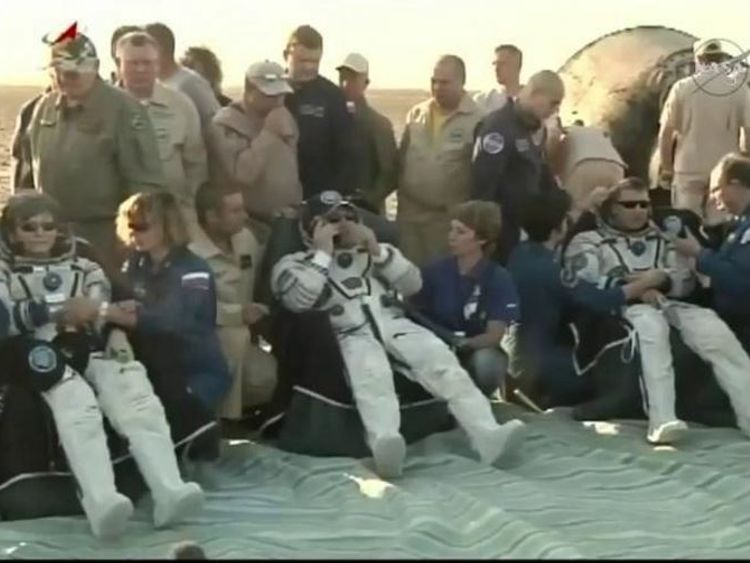 While on the ISS, about 250 miles above Earth, the scientist spent much of her time on experiments, including studies of cancerous lung tissue and bone cells.
She said that, apart from the last week, her time in space flew by but that she missed pizza and her husband, fellow biochemist Clarence Sams.
She also looked forward to using a regular flushing toilet again, she added.
SKY News.