Police in the Afghan capital Kabul say they have arrested a would-be suicide truck bomber, averting a major attack on the city.
The truck was carrying nearly three tonnes of explosives and two bombs which had been hidden under boxes of tomatoes, a senior official said.
When police acting on a tip-off tried to stop the driver at a checkpoint, he drove on and was shot and injured.
A truck bomb killed more than 150 people in Kabul in May.
The police officers' timely action on Saturday, a police official said, had saved the city from a great tragedy.
Thirty yellow and orange plastic containers filled with explosive material and two bombs each weighing 100kg (220lb) were found in the truck, AFP news agency reports, quoting the interior ministry.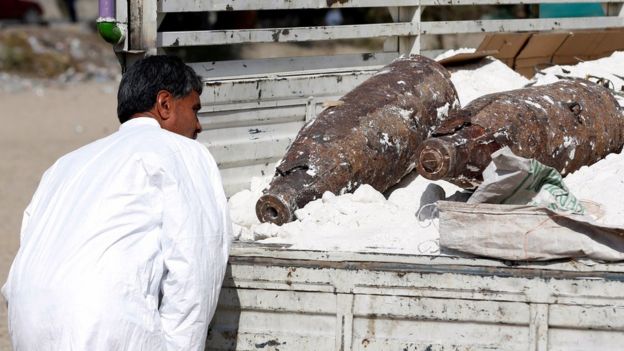 A Western security source told the agency that each container contained ammonium nitrate, which is also used to make fertiliser.
BBC News.