Police have fired rubber bullets at crowds in Barcelona as violence erupted amid Catalonia's illegal independence poll.
Police vans drove down the road as protesters who had been sitting on the street fled, and witnesses reported seeing people bleeding.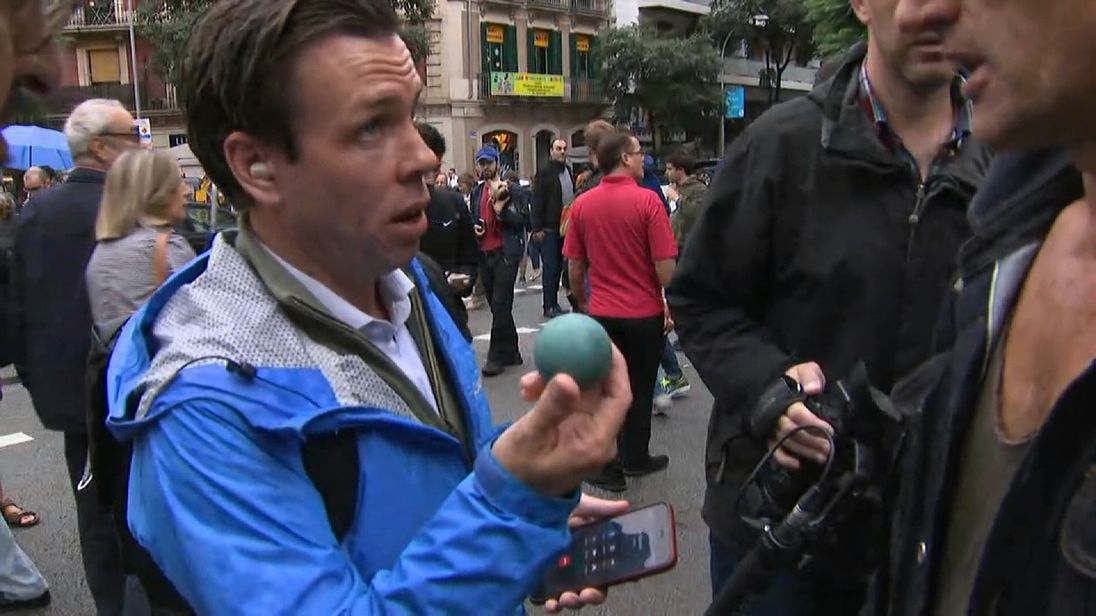 Sky News Europe Correspondent Mark Stone, at the scene, collected one of the large ball projectiles - which he said were "pretty hard".
He said it was unclear whether there was any spark that caused police to act over what appeared to be a largely peaceful protest.
SKY News.