Powerful storms have wreaked havoc in parts of central and northern Europe, killing at least six people in Germany, Poland and the Czech Republic.
The victims included a 63-year-old camper who drowned in a storm surge on the German coast and two holidaymakers whose motorboat overturned.
Winds reached 180km/h (112mph) on the Czech Republic's highest mountain.
Thousands of Poles and Czechs are still without power. The centre of the German city of Hamburg has been flooded.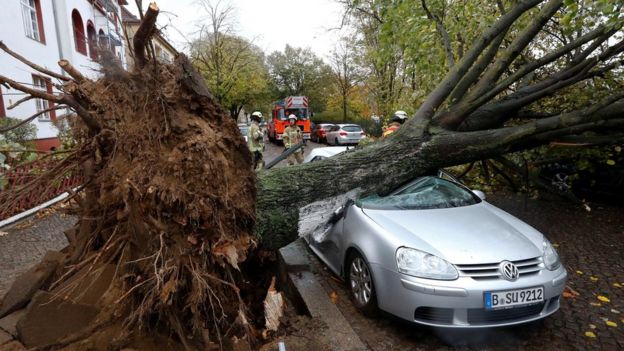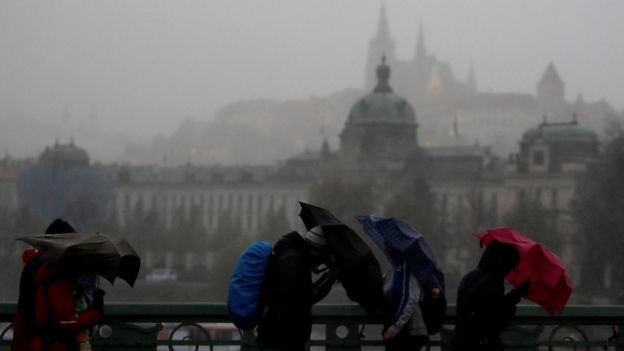 Some rail services were still suspended in parts of Germany after routes sustained damage.
Disruption was also reported on railways and several roads across the Czech Republic.
Several people were killed by falling trees in strong winds both there and in Poland.
In Germany, a 48-year-old woman and a 56-year-old man died after the boat they were in overturned in the northern state of Mecklenburg-Vorpommern, according to local media. A third person was still missing on Monday.
BBC News.