Spain's foreign minister has said "reality is already sinking in" for Catalonia after Madrid dismissed the parliament.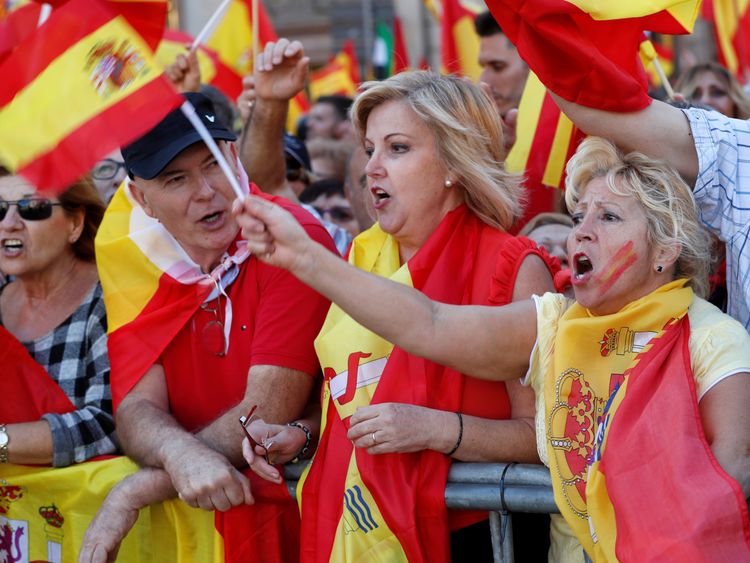 He said: "It was difficult indeed but let me tell you that those who disregarded autonomy were the former Catalan government and those who supported them because they simply stopped convening the parliament, they simply stopped going.
"What we intend to do is to restore the Catalan law, first and foremost, in Catalonia and to give a say to the Catalan people in order to make sure both the Catalan law and the Spanish constitution are respected.
"We are not taking autonomy away from Catalonia. We are just re-establishing it in fact."
Hundreds of thousands of anti-independence protesters, chanting "Viva Espana" (long live Spain) and "prison for Puigdemont", marched through the centre of Barcelona carrying Spanish and Catalan flags on Sunday.
The government in Madrid sacked Catalan regional president Carles Puigdemont and dismissed the parliament on Friday.
SKY News.