The value of one bitcoin has gone past $10,000 (£7,493).
The virtual currency reached the benchmark for the first time, just days after it passed $9,000.
It caps a remarkable rise in value for the crypto-currency, which was trading below $1,000 at the start of the year.
Some experts believe the asset still has far to soar, but others say it represents a speculative bubble with nothing tangible at its core that could burst any time.
The total value of all the bitcoins in existence has now surpassed $167bn.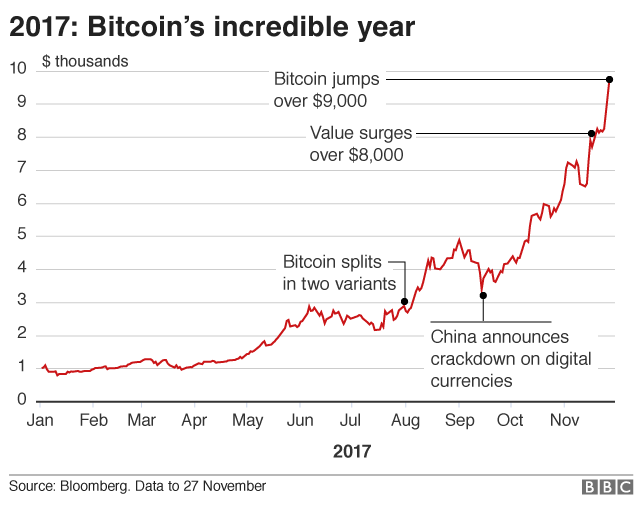 BBC News.