Cereals giant Kellogg's is to cut the amount of sugar in its three top selling children's cereals by between 20% and 40% by the middle of next year.
The lines are Coco Pops, Rice Krispies, and Rice Krispies Multi-Grain Shapes.
Kellogg's will also stop selling Ricicles and end on-pack promotions aimed at children on Frosties.
It comes amid pressure on food firms to cut sugar levels to combat obesity, but one nutritionist told the BBC the company was not going far enough.
Kellogg's UK managing director Oli Morton told Radio 5 Live's Wake Up To Money podcast that "consumers are asking for a healthier way to start the day".
Mr Morton said the company recognised "people are eating too much sugar at breakfast and throughout the day".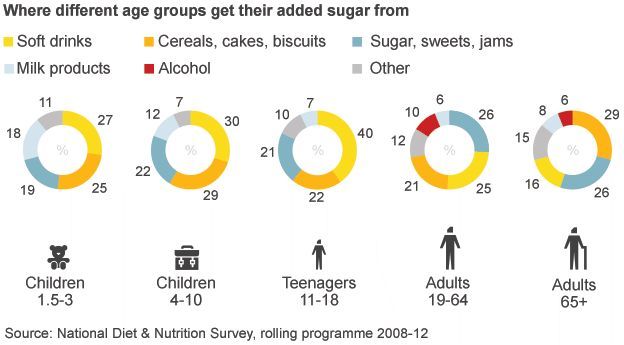 It plans to reduce the amount of sugar in Coco Pops from 30g per 100g to 17g, a 40% reduction.
"This is following a reduction of 14% earlier this year, meaning that from 2017 to 2018, it will have halved the sugar in Coco Pops," Kellogg's also said in a statement.
BBC News.