India's biggest airline IndiGo apologised to a passenger after video emerged of him being tackled by staff.
The video released on Monday allegedly shows IndiGo staff manhandling the passenger on the Delhi airport tarmac last month.
It has sparked public outcry on social media and has been televised widely on local news channels.
The government has launched an investigation after a minister said the incident was "unacceptable".
In the video, two IndiGo staff members can be seen pinning the passenger to the ground after an argument erupted.
The male passenger - identified by the airline as Rajiv Katiyal - shouts and attempts to fight back but is overpowered by the IndiGo employees.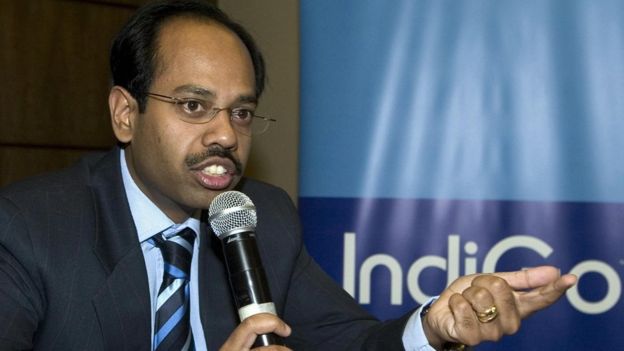 IndiGo president Aditya Ghosh
BBC News.