The price of digital currency Bitcoin has fallen sharply in a period of wild trading since it passed the $11,000 mark a day ago.
Bitcoin is now around $9,600, down about 16% from the record $11,434 (£8,500) it hit on Wednesday.
The digital currency is used by some people to pay for things online, but most users see it as an investment.
On Wednesday, a Bank of England deputy governor warned "investors should do their homework" on Bitcoin.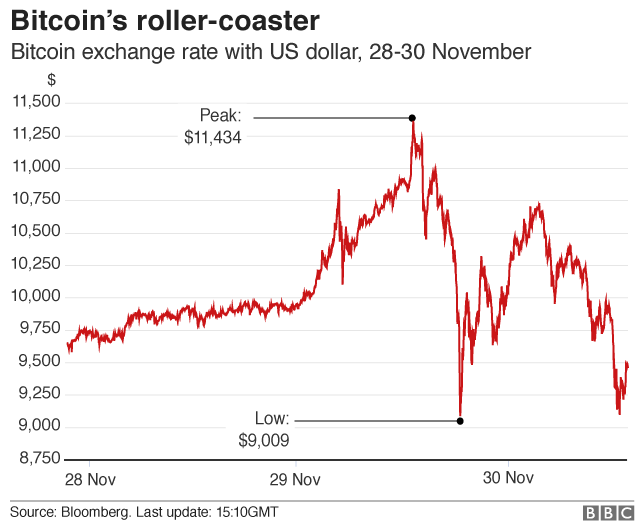 BBC News.