Around 2,000 passengers, mostly from Australia, were stranded at Bali airport after a volcano on the Indonesian island erupted.
The ash covered roads, cars and buildings, while there were also reports of magma from the eruption.
This is the third day in a week that Mount Agung has shown signs of activity.
The country's volcanology centre has issued a red alert, warning airlines it was likely there would be a significant amount of ash emitted into the atmosphere.
Gede Suantika, an official at the volcanology and geological disaster mitigation agency: "The activity of Mount Agung has entered the magmatic eruption phase.
"It is still spewing ash at the moment, but we need to monitor and be cautious over the possibility of a strong, explosive eruption."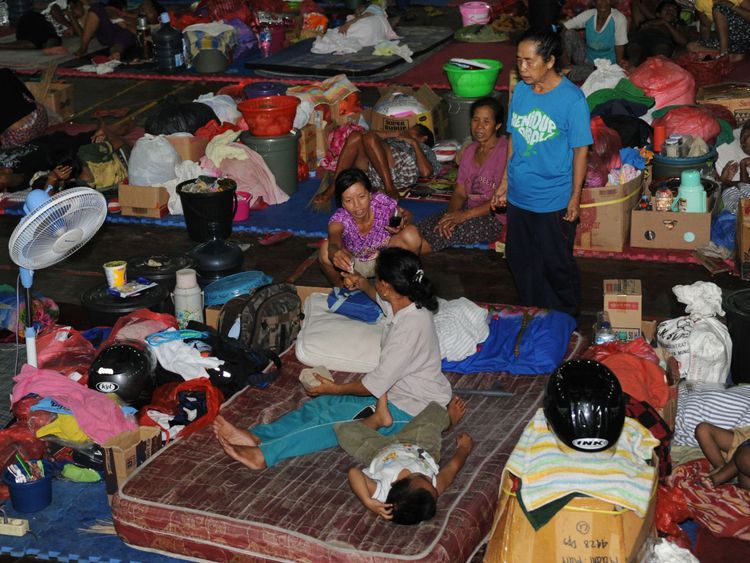 Among the airlines affected were Virgin, KLM, Air Asia Malaysia and Australia's Jetstar.
An airport spokesman defended the decision not to close down the facility, saying any diversions or cancellations would be up to individual airlines.
The volcano awoke for the first time in half a decade last September, forcing 140,000 people to evacuate their homes.
SKY News.