The heir to the throne in Saudi Arabia has consolidated his hold on power with a major purge of the kingdom's political and business leadership.
A new anti-corruption body, headed by Crown Prince Mohammed bin Salman, detained 11 princes, four sitting ministers and dozens of ex-ministers.
Prince Alwaleed bin Talal, a billionaire with investments in Twitter and Apple, is among those held.
Separately King Salman replaced the national guard and the navy chiefs.
The new anti-corruption committee has the power to issue arrest warrants and travel bans.
Saudi broadcaster Al-Arabiya said fresh investigations had been launched into the 2009 Jeddah floods and the outbreak of the Mers virus which emerged in Saudi Arabia in 2012 - but analysts see the detentions as a clear move by the crown prince to strengthen his power base.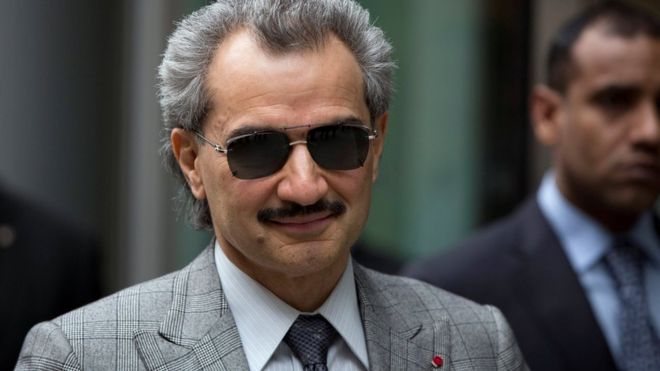 Prince Alwaleed bin Talal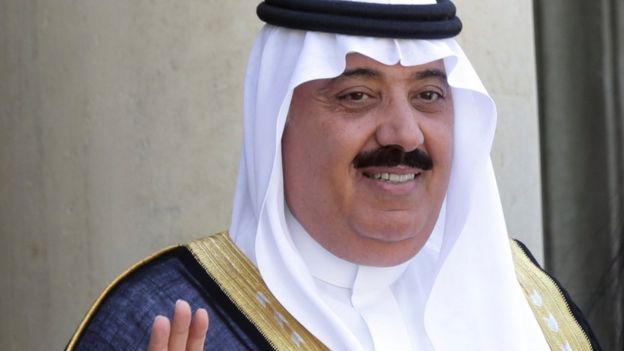 Prince Miteb bin Abdullah
Those reported to have been detained include:
Former Finance Minister Ibrahim al-Assaf, a board member of the Saudi Aramco oil company
Economy Minister Adel Fakieh
Former Riyadh governor Prince Turki bin Abdullah
Former head of the royal court Khalid al-Tuwaijiri
Bakr bin Laden, chairman of the Saudi Binladin construction group
Some of the detainees are being held at the Ritz-Carlton hotel in the diplomatic quarter of Riyadh, sources in contact with the government told Reuters news agency.
BBC News.