The US secretary of state has condemned "just horrific" scenes of Rohingya suffering during a visit to Myanmar for talks with Aung Sang Suu Kyi.
"We are deeply concerned by credible reports of widespread atrocities committed by Myanmar's security forces and by vigilantes who were unrestrained by the security forces," he said.
But he said the US was evaluating
whether to use the term
"ethnic cleansing" over the crisis and regarded levying sanctions against the state as "not advisable" at this time.
"We want to see Myanmar succeed," he said. "I have a hard time seeing how that helps resolve the crisis."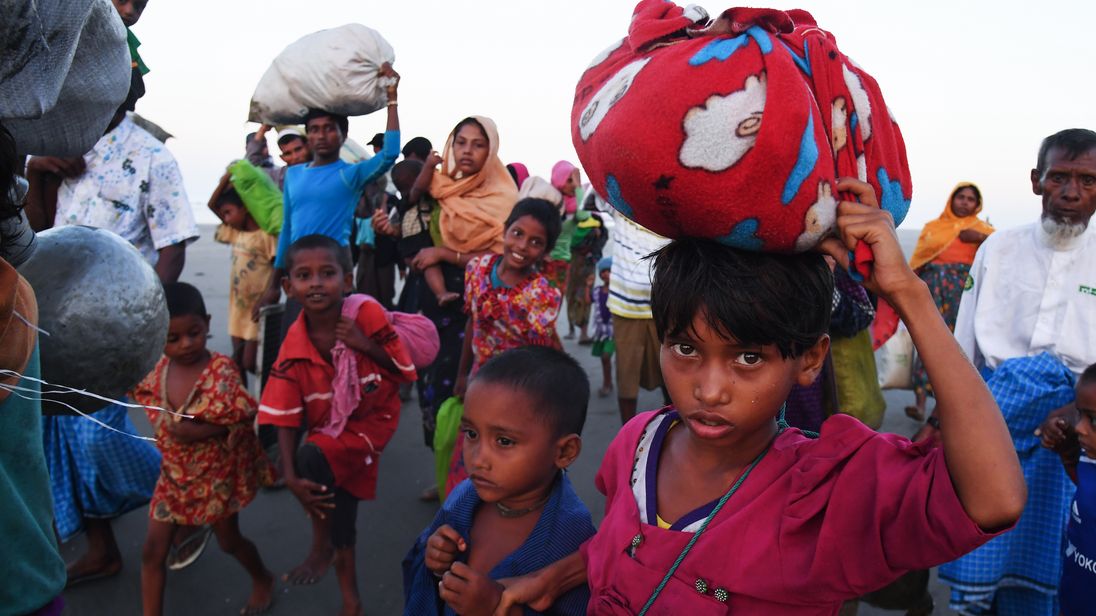 SKY News.