An accident in treacherous conditions closed the M1 for several hours and 24,000 homes were left without power after overnight snowstorms hit the UK.
There were tailbacks stretching several miles with people trying to return to work or from Christmas breaks.
Police tweeted: "There has been an accident involving a lorry. Unfortunately, all lanes are currently blocked. Police and Highways are aware and are currently dealing. Please make alternative travel arrangements. Updates to follow."
Electricity has been restored to thousands of homes but there are still around 13,899 without power across southwestern and central parts of the country.
A lorry also jack-knifed on the M5 at junction 11a and the A46 was closed in both directions between the A435 and A422 near Alcester.
There are reports an HGV left the carriageway amid difficult driving conditions before the road was reopened.
There is disruption on the A14 westbound in Suffolk between junctions 47 Elmswell and 45 due to flooding, while a stretch of the road was temporarily closed at junction three due to snow.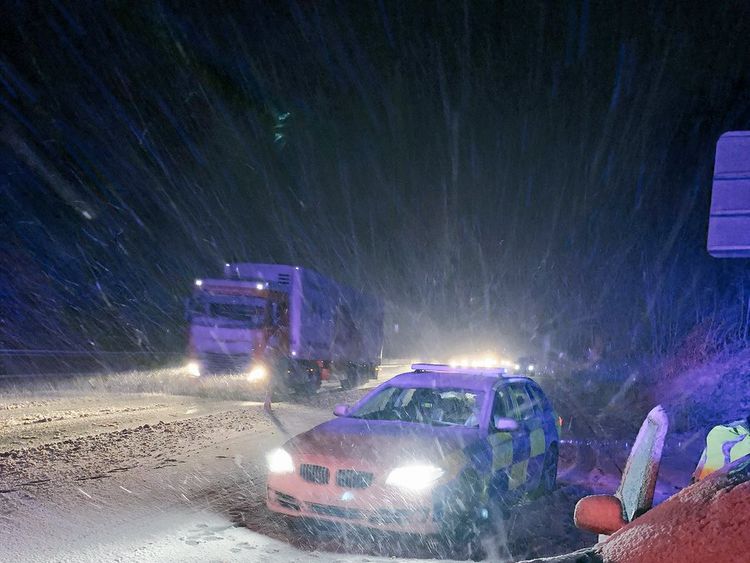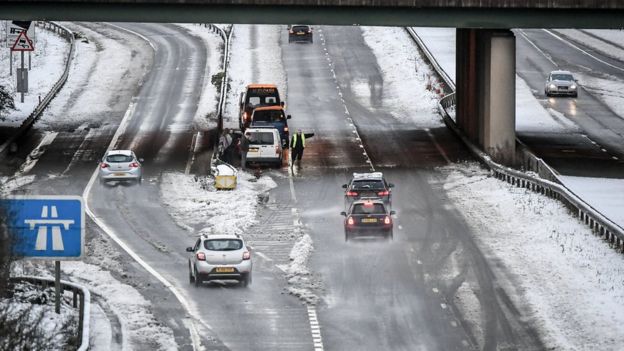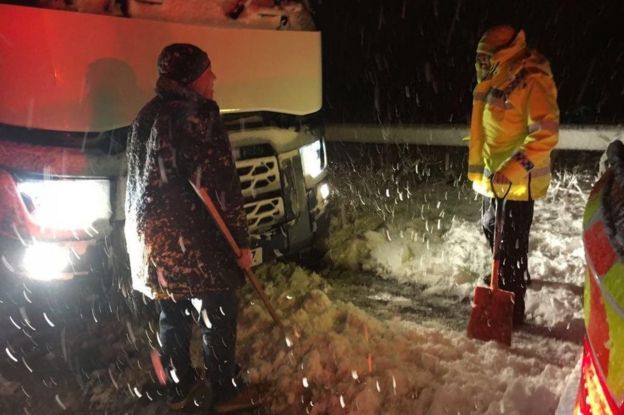 Motorists across the country are being warned to take extra care as snow settles in parts.
Up to 7cm of snow was recorded to have fallen over Exmoor, South Wales and the Cotswolds overnight.
Strong winds have been recorded in parts of the south west, with gusts of up to 50mph across Cornwall.
SKY News.