At least 74 people are reported to have been killed as a tropical storm swept through the southern Philippines, with dozens more missing.
Storm Tembin brought flash flooding and mudslides to parts of Mindanao island.
Two towns badly hit were Tubod and Piagapo, where a number of homes were buried by boulders.
Tembin, with winds of up to 80km/h (50 mph), has now passed across Mindanao and is heading over the southern tip of Palawan before moving further west.
The Philippines suffers regularly from deadly tropical storms, although Mindanao is not often hit.
Tubod police officer Gerry Parami told the AFP news agency that there had been at least 19 deaths in the town.
"The river rose and most of the homes were swept away. The village is no longer there," he said.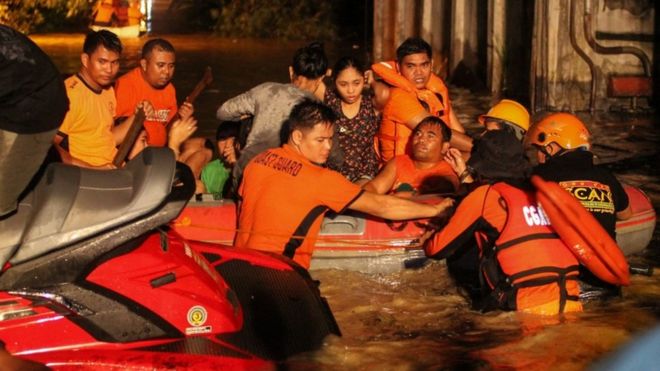 BBC News.