A lorry driver is recovering from a "terrifying ordeal" which saw his vehicle teeter over the edge of a busy motorway bridge.
Police Constable Martin Willis was first to respond to the accident and describe on Twitter how he had to hold on to stabilise the vehicle with the driver still trapped inside.
He wrote: "1st on the scene of this collision on the #A1M this morning and faced with a vehicle balancing over the edge of a bridge with the driver trapped!"
He added that he grabbed the vehicle to stop it swaying in the wind.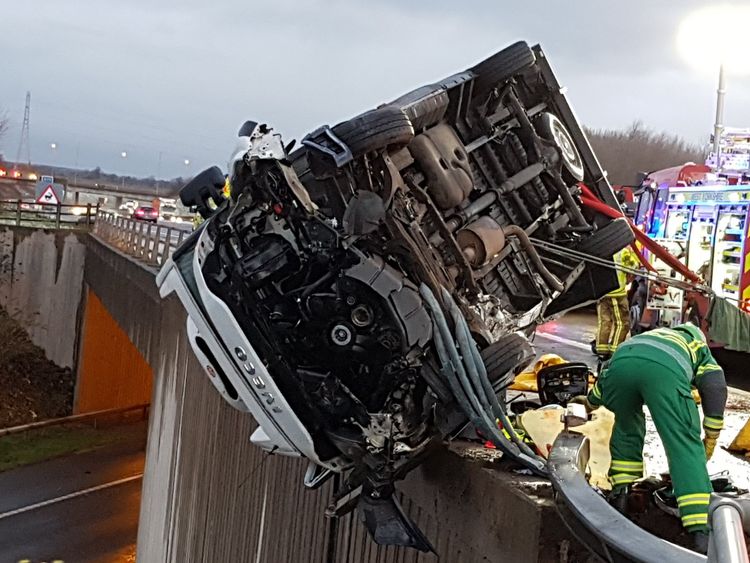 And he said he "couldn't begin to describe his relief" when crews from the local fire service arrived to assist, with the driver eventually rescued and taken to Leeds General Infirmary with serious but non-life threatening injuries.
SKY News.