Anti-government demonstrations that began in one city on Thursday have now spread to several major cities in Iran.
Large numbers reportedly turned out in Rasht, in the north, and Kermanshah, in the west, with smaller protests in Isfahan, Hamadan and elsewhere.
The protests began against rising prices but have spiralled into a general outcry against clerical rule and government policies.
A small number of people have been arrested in Tehran, the capital.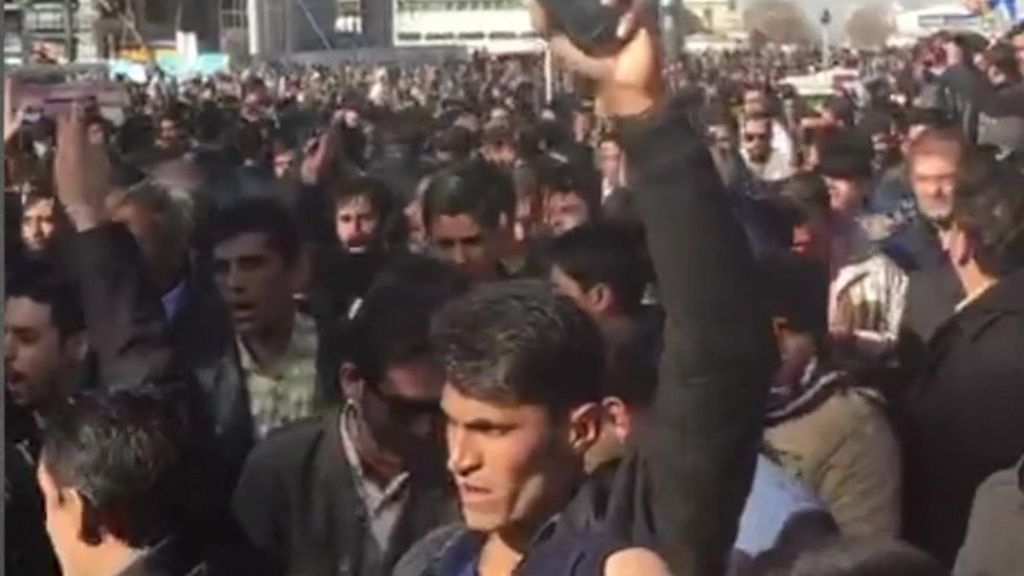 They were among a group of 50 people who gathered in a city square, Tehran's deputy governor-general for security affairs told the Iranian Labour News Agency.
The governor-general of Tehran earlier said that any such gatherings would be firmly dealt with by the police, who are out in force on main intersections.
An initial BBC report of a demonstration in the southern city of Shiraz was not confirmed.
The demonstrations are the most serious and widespread expression of public discontent in Iran since protests in 2009 that followed a disputed election, correspondents say.
Demonstrators were reportedly heard yelling slogans including "The people are begging, the clerics act like God". Protests have even been held in Qom, a holy city home to powerful clerics.
BBC News.