Venezuela has expelled the Brazilian ambassador to Caracas, Ruy Pereira, and Canadian charge d'affaires Craib Kowalik.
The move was announced by the head of Venezuela's powerful Constituent Assembly, Delcy Rodriguez.
Ms Rodriguez accused Brazil of violating the rule of law and Canada of interfering in Venezuela's internal affairs.
Both countries have strongly criticised the move.
The decision to expel Ambassador Pereira may have been triggered by Brazil's recent complaint that President Nicolás Maduro was "constantly harassing the opposition".
Canada imposed sanctions on senior Venezuelan officials a few months ago.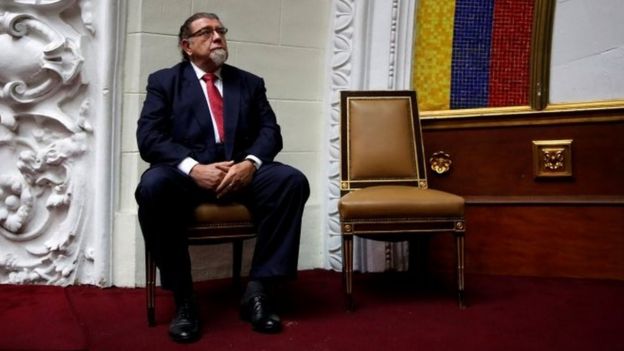 Venezuela's diplomatic relations with Brazil have deteriorated since Brazil's centre-right President, Michel Temer, replaced left-wing leader Dilma Rousseff.
Her impeachment was described by Mr Maduro as a "right-wing coup".
"Diplomatic relations with Brazil will not be restored until the government reinstates the constitutional order it has effectively broken," said Ms Rodriguez at a news conference on Saturday.
The Brazilian government said the move showed once again the authoritarian nature of President Maduro's administration.
BBC News.