Rescue workers in southern California are searching for survivors after mudslides and flooding in which at least 15 people have died.
More than 30 miles (48km) of the main coastal road have been closed and police said the scene "looked like a World War One battlefield".
A group of 300 people are reportedly trapped in Romero Canyon neighbourhood east of Santa Barbara, with rescue efforts due to resume at daybreak.
The death toll is expected to rise.
More than 50 people have been rescued already but many places are still inaccessible. Several roads are closed, including the major Highway 101.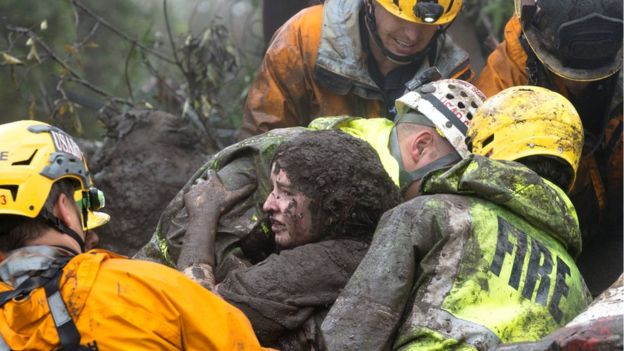 BBC News.