Dutch authorities have suspended all flights to and from Amsterdam Schiphol airport as a severe storm causes transport chaos in the Netherlands.
Most rail traffic has also stopped as winds gust at up to 140km/h (90mph).
Schiphol, one of Europe's busiest airports, says flights will gradually resume and passengers can still check in. But two departure halls are closed.
The storm is now causing damage and disruption in Germany. Rail traffic has stopped in the densely populated Ruhr.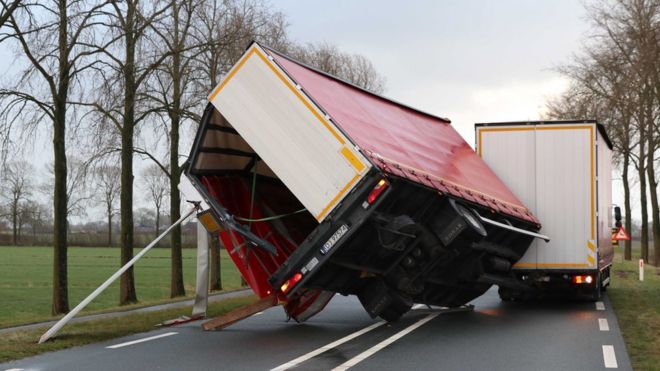 BBC News.