A state of emergency has been declared across New York, after a fierce winter storm brought heavy snow and freezing temperatures to the eastern United States.
Blizzard warnings are also in place from Virginia to Maine.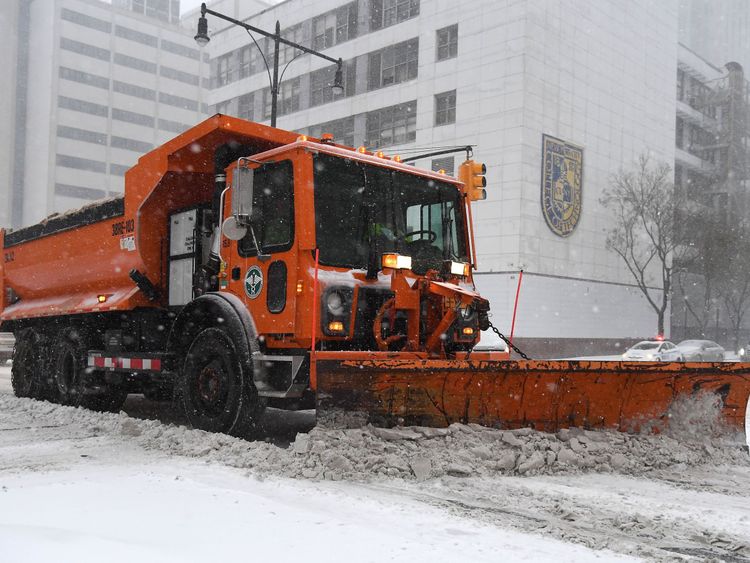 The extreme weather phenomenon - known as a "bomb cyclone" - is caused by a massive drop in pressure bringing with it hurricane-force winds.
SKY News.