House prices grew much more slowly in 2017 than in the previous year, the UK's largest mortgage lender has reported.
The Halifax said prices rose by 2.7% in 2017 - compared with a 6.5% increase in 2016. On a calendar year basis, that is the lowest rise since 2012.
The slowdown was driven by a squeeze on real wage growth and continuing uncertainty over the economy, it said.
At the end of the year the average house price across the UK was £225,021.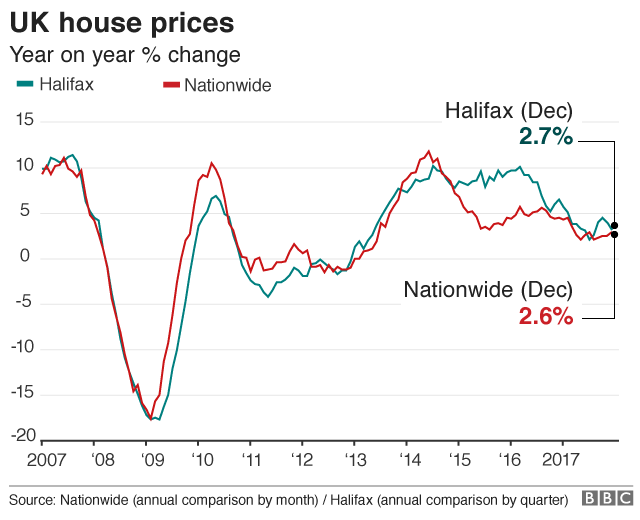 The Halifax research echoes last week's figures from the Nationwide, which suggested prices rose by 2.6% in 2017.
BBC News.