Efforts to extinguish a fire and rescue survivors on a stricken oil tanker have been hampered because the vessel keeps exploding.
Sanchi was carrying almost one million barrels of highly flammable crude oil to South Korea with 32 crew members on board - 30 Iranians and two Bangladeshis.
All are missing, but the body of a mariner suspected to be from the ship was recovered on Monday.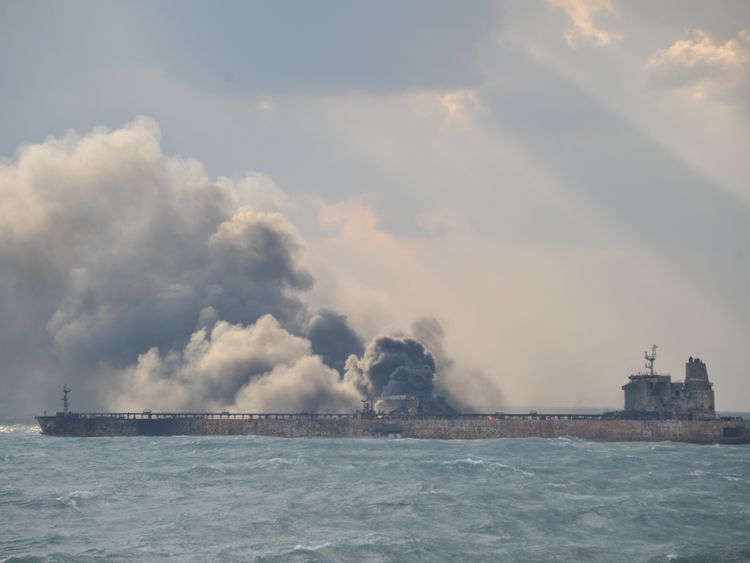 The 21 Chinese crew members on the CF Crystal, carrying grain from the US, were rescued.
Amid fears the tanker could break up and sink, dozens of rescue boats have doused the vessel with foam.
SKY News.