Nearly 80 people have been injured after a ceiling inside the Jakarta stock exchange tower collapsed.
People can be seen falling into the lobby below as the ceiling collapses with no apparent warning.
Workers fled the building through piles of debris strewn across the lobby outside a Starbucks coffee shop.
Paramedics treated the injured on the grass and pavement outside the tower.
National police spokesman Setyo Wasisto said most of the injured were college students visiting the stock exchange as part of a study tour from Palembang in Sumatra.
He ruled out terrorism as the cause.
"There is no bomb element in the incident," he said.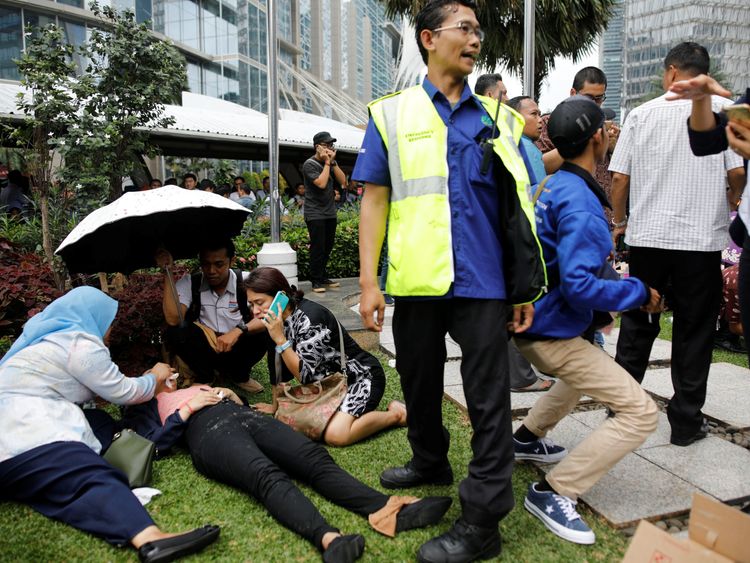 Hundreds of students were in the building at the time, Jakarta police spokesman Argo Yuwono added.
"I saw many people bleeding", student Rizki Noviandi, who was taking part in a competition at the building, told Metro TV.
"So many people were carried out of the building and were left on the grass outside until the ambulances arrived."
SKY News.