Theresa May has apologised for delays to thousands of NHS operations and hospital admissions caused by the winter crisis.
The Prime Minister said she recognised the situation was "difficult", "frustrating" and "disappointing".
She said: "I recognise that it is difficult for people who are facing delays. I recognise that it is difficult if someone is delayed on their admission to hospital, or if somebody has an operation postponed.
"We will hope to ensure that those operations can be reinstated as soon as possible.
"I know it's difficult, I know it's frustrating, I know it's disappointing for people, and I apologise."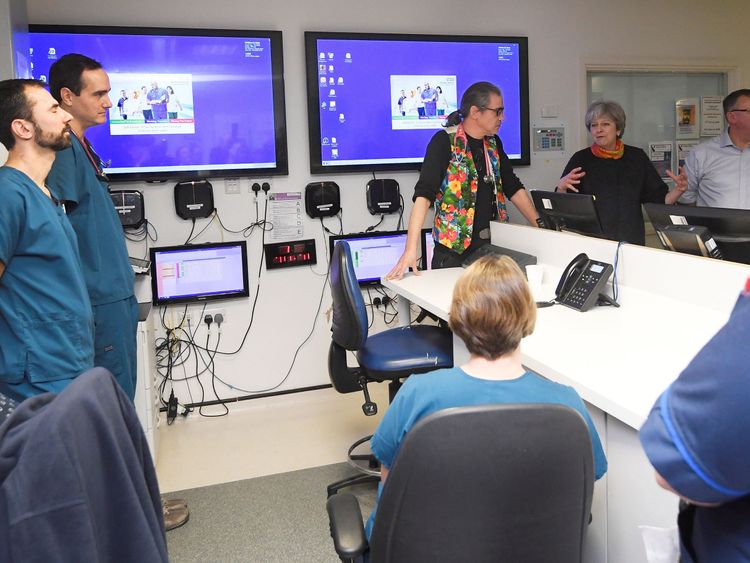 It comes as
tens of thousands of planned operations have been postponed
as the NHS deals with the most urgent cases.
Figures published by NHS England showed the bed occupancy rate in hospitals reached 91.7% during the festive period - 85% is considered safe.
Twelve hospital trusts reported 100% bed occupancy rates on New Year's Eve.
SKY News.