French fashion designer Christian Louboutin has been producing his famous scarlet-soled shoes for more than a quarter of a century.
Since the defining day when he reached for an assistant's "Chinese Red" nail polish to add a finishing flourish to his Pensée high heels, he has fought to protect his signature style.
The latest development in that battle comes from the European Court of Justice (ECJ).
Senior judges have been discussing whether his trademark in Belgium, the Netherlands and Luxembourg - the Benelux countries - holds water.
The case goes back to 2012 when the Dutch shoe retailer Van Haren brought out its Fifth Avenue by Halle Berry line. It included high-heeled shoes with red soles.
Christian Louboutin put his foot down, saying it infringed his brand's Benelux trademark. The District Court in The Hague agreed and granted a temporary injunction against Van Haren.
The Dutch company - having been ordered to stop producing its black and blue shoes with red soles - appealed against that decision and in 2014 the case was referred to the ECJ for "clarification".
Van Haren argues the trademark is invalid because EU law does not allow trademarks that consist solely of "the shape that gives substantial value to the goods".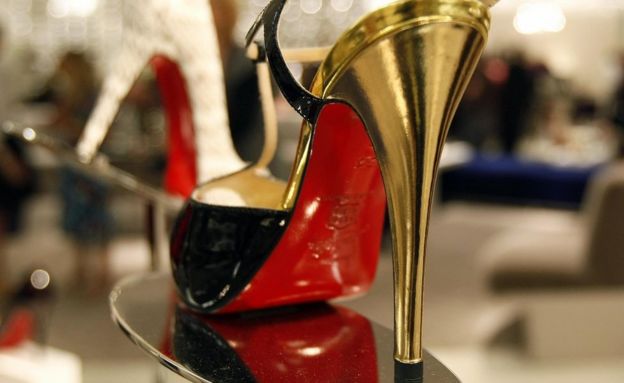 Louboutin's mark covers "the colour red (Pantone 18 1663TP) applied to the sole of a shoe".
What has been at issue is whether or not "shape" includes colour. If it does, the mark can be ruled invalid.
On Tuesday, ECJ's Advocate General Maciej Szpunar gave his view that it did.
He added that any decision on the trademark's validity should not take into account the "attractiveness of the goods flowing from the reputation of the mark or its proprietor".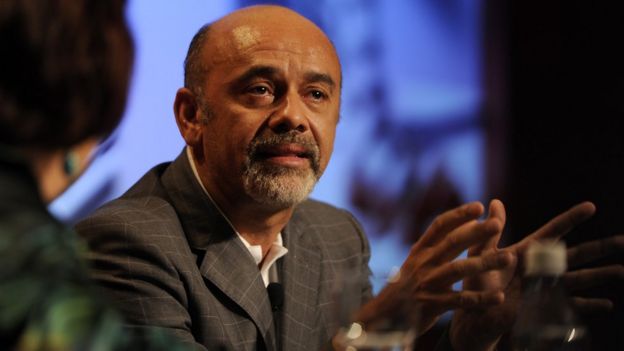 It is not the end of the story, although it is a blow to Louboutin's case. The court still has to come to a definitive decision, which may or may not follow Mr Szpunar's opinion.
Christian Louboutin has said "the shiny red colour of the soles has no function other than to identify to the public that they are mine".
He is not the first brand leader to cry blue murder after feeling their signature colours were in danger of being appropriated by someone else.
BBC News.