EU leaders have agreed to spend more on common defence and security policy in their next long-term budget, European Council President Donald Tusk says.
Leaders of 27 states were meeting in Brussels to shape the 2021-27 budget.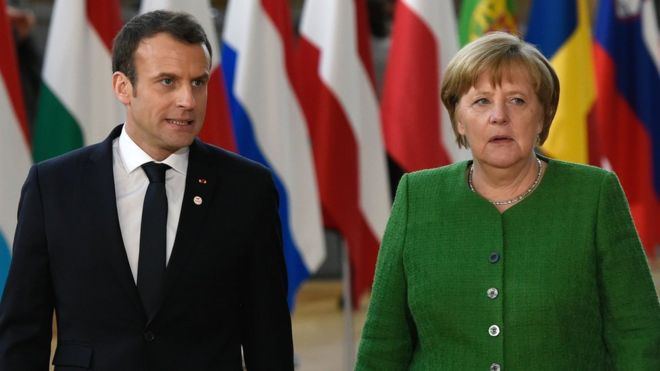 Members have been in disagreement on how to compensate for funding loss after Britain's planned 2019 departure.
Germany and France have warned any funding cuts to EU programmes could damage efforts to tackle illegal immigration and terrorism.
Speaking after the meeting, Mr Tusk said leaders had agreed to spend more on security, as well as fighting illegal migration in their next long-term budget.
He said many of the EU leaders were ready to contribute more to the pot, but acknowledged others were less forthcoming.
Deciding how to fill the budgetary hole that Brexit will leave is problematic, says the BBC's Kevin Connolly, as net contributors such as Austria and the Netherlands take a sharply different view from net beneficiaries such as Poland and Greece.
While wealthier Northern countries make the case for a reduced budget, poorer member states in eastern and southern Europe are unhappy about the possibility of cuts to programme funding.
Ahead of Friday's talks, European Commission President Jean-Claude Juncker had said he was concerned about a "rift between east and west". "Sometimes it gets wider and sometimes differences are bridged. I don't want any new divisions in Europe. We've had enough of those."
BBC News.