An unexploded World War Two bomb found in the River Thames has forced London City Airport to close and cancel all flights for the day.
Part of the Docklands Light Railway has been suspended and some roads remain closed, Transport for London has said.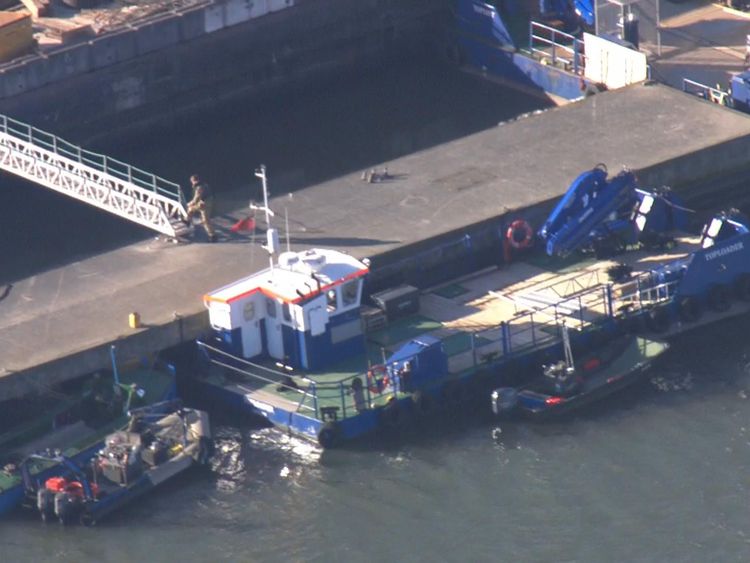 London City Airport said all flights in and out would be cancelled, and urged passengers not to travel to the airport and contact their airlines for further information.
According to its website, 131 flights were scheduled to depart the airport on Monday, with a further 130 arrivals.
Robert Sinclair, the airport's chief executive, said: "I recognise this is causing inconvenience for our passengers, and in particular some of our local residents.
"The airport is cooperating fully with the Met Police and Royal Navy and working hard to safely remove the device and resolve the situation as quickly as possible."
SKY News.