A number of Premier League clubs will meet this week to discuss whether to introduce a "revolutionary" new anti-terror barrier at their grounds.
The system is designed by a UK company, after the Government challenged the security sector to come up with a barrier concept which could be easily deployed and quickly dismantled.
Sky News was granted exclusive access to Burnley's Turf Moor stadium to see the new Surface Guard system in action.
A team of around a dozen security contractors were able to erect two barriers on the main access road to the stadium within half an hour.
The barrier sections are linked together, spanning the width of the roadway.
They are designed to give pedestrians easy access through them, but reinforced metal rods stop any hostile vehicle trying to penetrate the barriers.
Across the private security sector, a number of companies are looking to develop their own, more easily deployable barrier systems.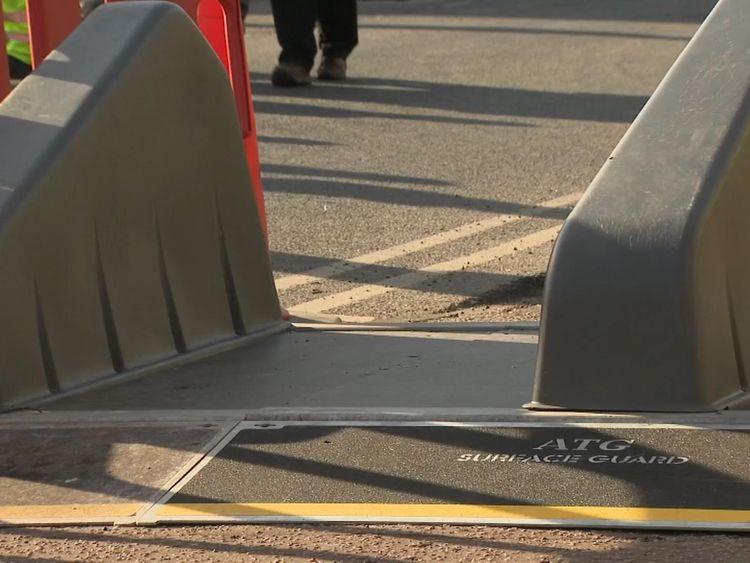 SKY News.