More than 120 firefighters are tackling a "massive" blaze on one of Glasgow's main shopping thoroughfares - Sauchiehall Street.
The Scottish Fire and Rescue Service (SFRS) described it as an "extremely challenging incident" that would be "protracted".
Flames were seen in the roof of the building that houses Victoria's nightclub, and which also contains several shops.
Streets were cordoned off as thick smoke billowed into the air.
The occupants of nearby properties were evacuated, the SFRS said. Emergency services were called at 8.18am.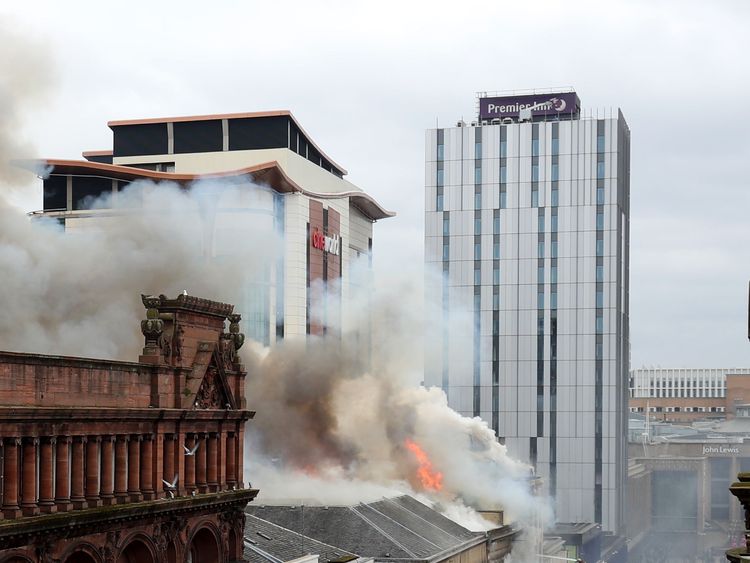 SKY News.