Chinese President Xi Jinping has been reappointed with no limit on the number of terms he can serve.
Chinese officials defended the move saying it would bring the presidency in line with Mr Xi's other two main positions of head of the ruling Communist Party and commander of the armed forces, but critics say the move will lead to increased political repression and allow party factions to promote their own candidates within the closed system.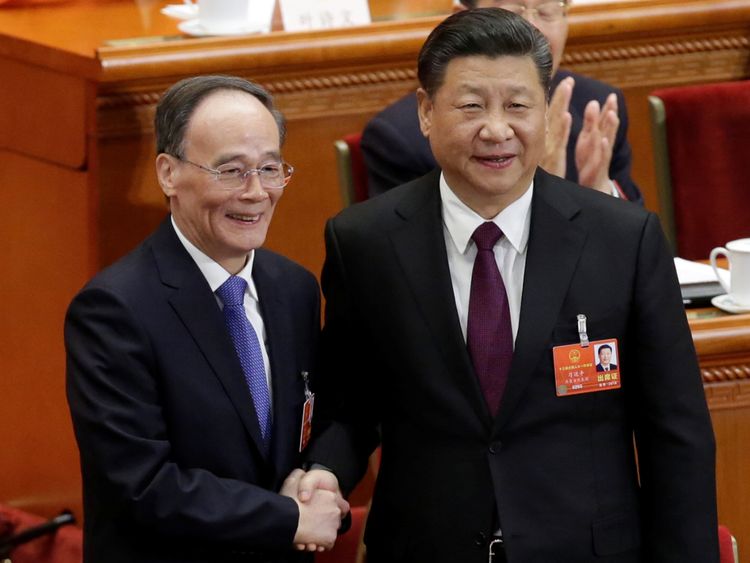 President Xi with newly elected Chinese Vice President Wang Qishan (L)
SKY News.