Former French president Nicolas Sarkozy is being held by police in connection to alleged campaign funding from late Libyan dictator Muammar Gaddafi.
He is said to have accepted €50m from Muammar Gaddafi's regime, claims which have been repeated by the late Libyan dictator's son and French businessman Ziad Takieddine.
The amount would be more than double the legal spending limit in French elections at that time, which was €21m.
Alleged payments would also violate French laws on foreign financing and declaring the source of campaign funds.
Mr Sarkozy and his campaign manager have repeatedly denied accepting money from Libya.
According to Le Monde, this is the first time Mr Sarkozy has been questioned in relation to this investigation, which was opened in April 2013.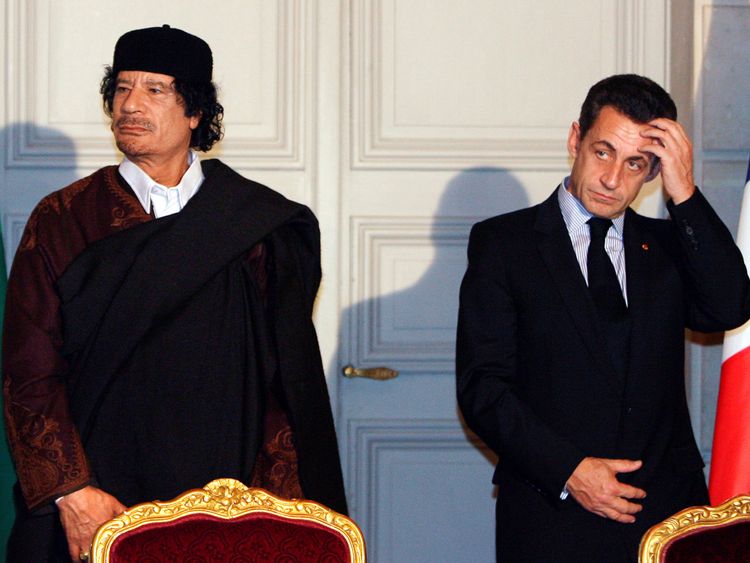 BBC News.