French police have detained a man accused of trying to run over several soldiers who were jogging near an army base.
Colonel Benoit Brulot said the driver circled the military barracks shouting insults in Arabic at several groups of soldiers.
He added that the man returned later and tried to hit four soldiers with his car before making a quick getaway.
The army spokesman confirmed that none of the soldiers, from the 27th Mountain Infantry Brigade, were injured.
The failed attack comes as security services in the country are on high alert.
Last week an Islamist extremist shot at police returning from jogging in southern France, before taking hostages in a supermarket in Trebes.
The hostage situation claimed four lives, including that of "hero" police officer Arnaud Beltrame.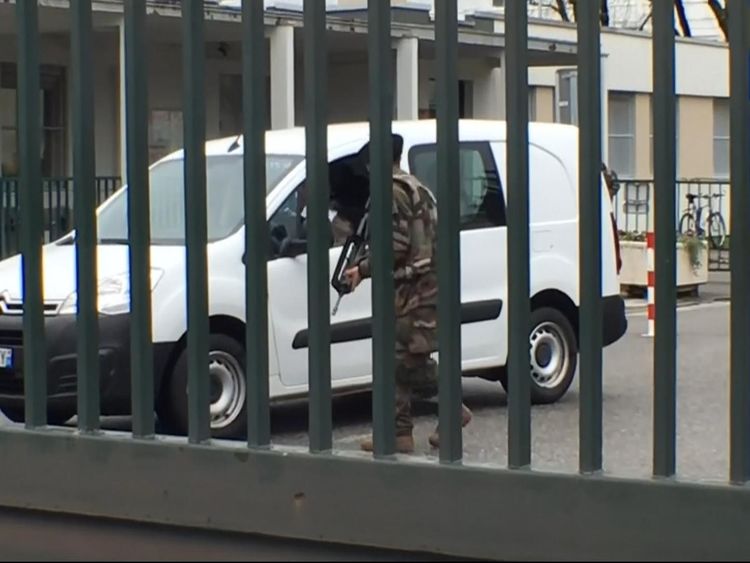 SKY News.