A policeman who died after taking the place of a hostage during a terror attack at a French supermarket has been described as a "hero".
The 45-year-old died in hospital from his injuries after he was shot three times by radical Islamist Redouane Lakdim in Trebes, southwest France, on Friday.
The 25-year-old attacker was also shot dead by police after Lt Col Beltrame left his mobile phone on so his colleagues could hear what was going on inside the supermarket.
Cedric, the officer's brother, said he had given his life "for strangers" and knew he had "almost no chance" of surviving.
"He did not hesitate, one second," Mr Beltrame told RTL radio.
"He did what needed to be done and thanks to him, many lives were saved and yes, I think the word hero is very appropriate."
Lt Col Beltrame's mother, who has not been named, said she was "not surprised" by her son's actions.
"He has always been like that," she said.
"It's someone, since he was born, who gives everything for his homeland."
Mr Macron said of Lt Col Beltrame: "In giving his life to end the deadly plan of a jihadi terrorist, he fell as a hero."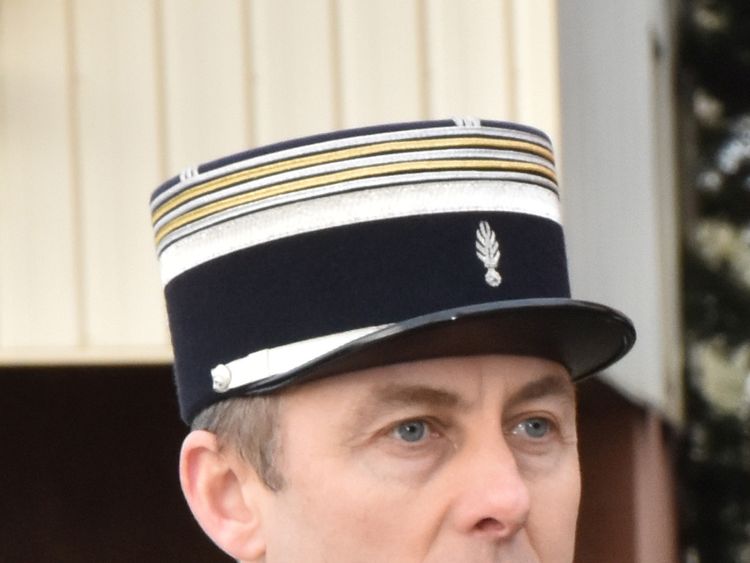 Prime Minister Theresa May said she "saddened" by the officer's death, adding: "His sacrifice and courage will never be forgotten."
Britain's ambassador to France, Ed Llewellyn, also paid tribute, saying Lt Col Beltrame "gave his life to save the lives of others" and was "truly a hero".
SKY News.