Protests have erupted in Barcelona following the arrest in Germany of Catalan president Carles Puigdemont.
Police intercepted Mr Puigdemont near the Danish border as the ousted politician attempted to return to Belgium, according to his lawyer, Jaume Alonso-Cuevillas.
Mr Puigdemont "was arrested today at 11:19 am by Schleswig-Holstein's highway patrol force," said a German police spokesman.
"He is now in police custody", added the spokesman.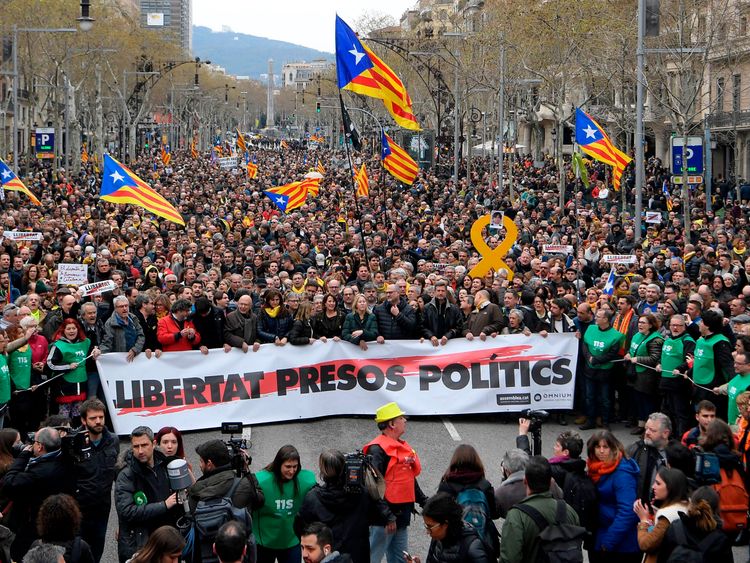 Within hours, thousands of people assembled in Barcelona to protest Mr Puigdemont's arrest, with videos of the crowds circulating on social media.
Images showed the protesters clashing with police in riot gear in scenes reminiscent of the contested independence vote last year.
It is not known how many people are involved in the demonstrations, nor how many police officers have been deployed.
Mr Puigdemont's lawyer said on Saturday that the former president had slipped out of Finland some time prior.
The former Catalan president has been in Germany since Thursday for talks with MPs.
A Spanish Supreme Court judge reactivated an international arrest warrant for him on Friday.
SKY News.