Mark Zuckerberg has been sent a formal request to appear before MPs and answer questions regarding a growing scandal about user data.
The company's founder and chief executive has not commented on reports or made any public appearances following their publication.
Damian Collins MP, the chair of the culture committee, has written to Facebook's chief executive to formally request that he appear before them in an oral evidence session.
Mr Collins wrote that the DCMS committee "has repeatedly asked Facebook about how companies acquire and hold on to user data from their site, and in particular about whether data had been taken without their consent.
"Your officials' answers have consistently understated this risk, and have been misleading to the Committee," Mr Collins informed Mr Zuckerberg.
"It is now time to hear from a senior Facebook executive with the sufficient authority to give an accurate account of this catastrophic failure of process."
In his letter, Mr Collins continued: "There is a strong public interest test regarding user protection.
Accordingly we are sure you will understand the need for a representative from right at the top of the organisation to address concerns.
"Given your commitment at the start of the New Year to 'fixing' Facebook, I hope that this representative will be you."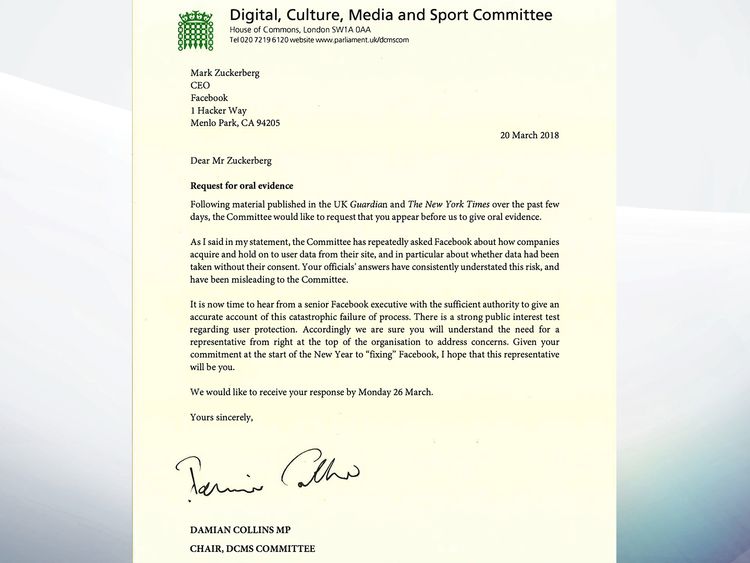 SKY News.