Theresa May has visited Salisbury after the "brazen" nerve agent attack on a Russian ex-spy and his daughter.
The prime minister was briefed by public health experts, as the pair remain critically ill in hospital.
Mrs May has said Russia is "culpable" for the attack and that she is expelling 23 Russian diplomats - but Moscow denies all involvement.
France, Germany, the US and UK said in a joint statement Russian involvement was "the only plausible explanation".
Mrs May added: "This happened in the UK, but it could have happened anywhere and we are taking a united stance against it."
The countries' leaders condemned "the first offensive use of a nerve agent in Europe since the Second World War".
Mrs May's expulsion of diplomats has prompted Moscow to say it will expel UK diplomats "soon".
Meanwhile, Defence Secretary Gavin Williamson said Russia should "go away and shut up".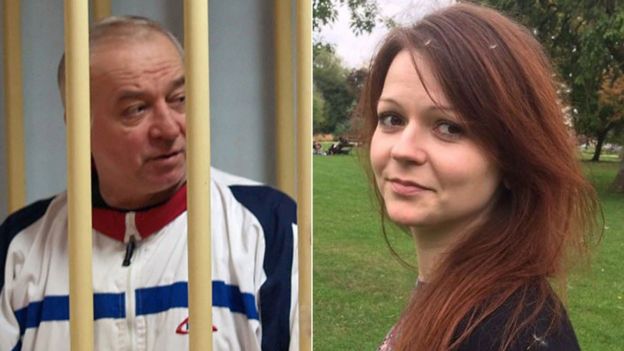 BBC News.