The RAF has been called in to drop emergency supplies in parts of Cumbria, after heavy snowfall left some communities stranded for five days.
A Chinook helicopter will drop food, coal, logs and electrical heating appliances to isolated parts where some people have been stuck for five days.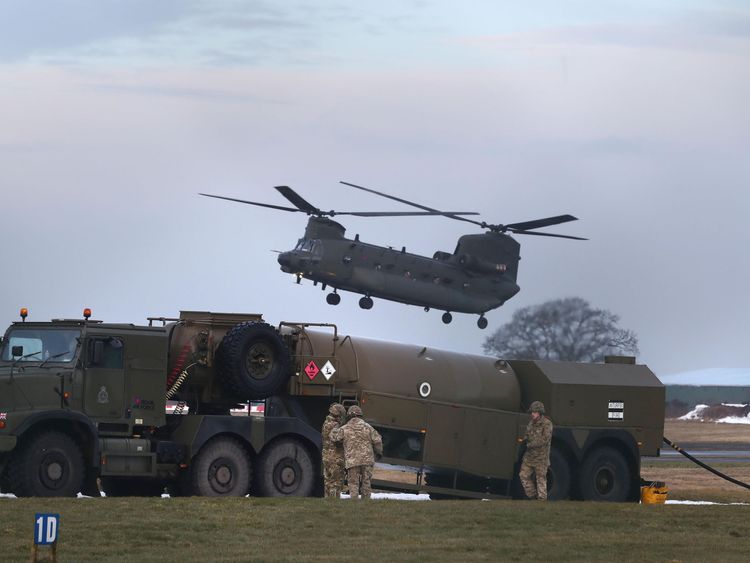 It comes as thousands of homes across the country have been
left without water as pipes broke
because of fluctuating temperatures.
Around 12,000 homes in south London were left without water for more than 24 hours, with Thames Water estimating the return by Monday afternoon. Some schools closed as they had no water.
Cumbria County Council leader Stewart Young said: "We have some communities who have now been stranded for five days and we have to do all we can to ensure that they are safe and well.
"Despite our very best efforts and our crews working day and night we are experiencing ongoing significant challenges in accessing some of our communities.
SKY News.