Sky Sports analyst Jamie Carragher has been suspended for the rest of the football season after spitting at a family's car.
A Sky Sports spokesman said: "Following an internal review, Sky has suspended Jamie Carragher for the remainder of the football season.
"Jamie has taken full responsibility for what has happened and we will ensure he gets the help he needs to guarantee something like this never happens again.
"Before the start of the next season we will sit down with Jamie to discuss whether he is ready to return to his role."
Sky News understands that he has been suspended without pay.
Speaking to Sky News, the ex-Liverpool defender called it "a moment of madness".
Carragher, who said his behaviour "cannot be condoned", personally called the family on Sunday to apologise and said his "biggest regret was that a young girl was caught up in the middle of the altercation".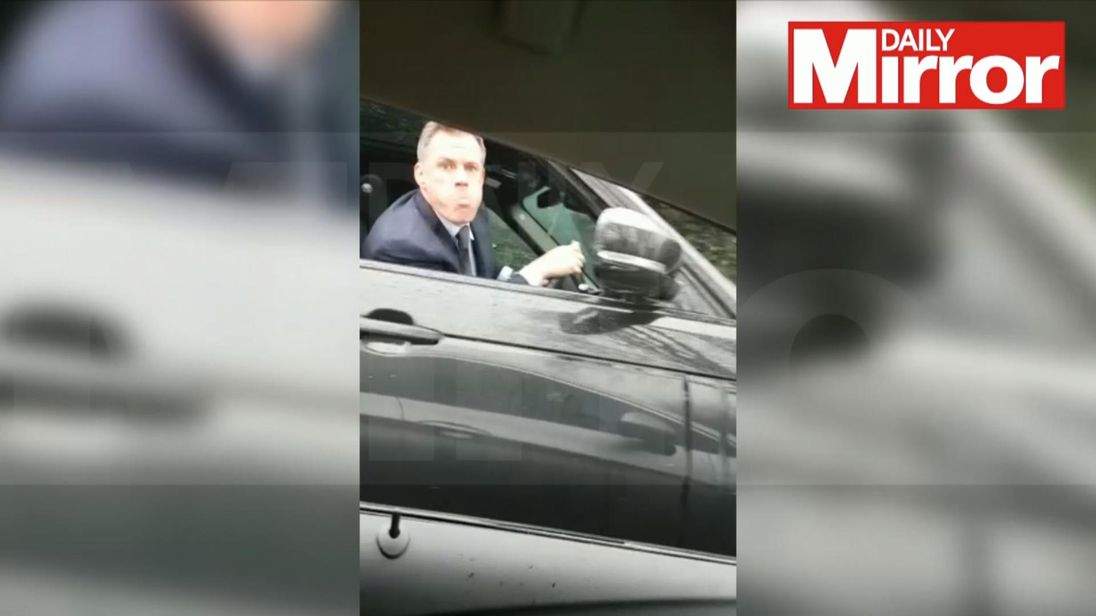 SKY News.