The conduct of two former Carillion finance chiefs is to be investigated by the UK's accounting watchdog.
Richard Adam and Zafar Khan had both been group finance director of the collapsed outsourcing company.
The Financial Reporting Council probe will focus on Carillion's financial statements for the years 2014, 2015 and 2016, and the six months to June 2017.
Carillion was the UK's second-largest construction company before collapsing with debts of £1.5bn on 15 January.
It had employed 43,000 people, including about 20,000 in the UK.
The FRC says it will also look into other statements covering the years 2014 to 2017.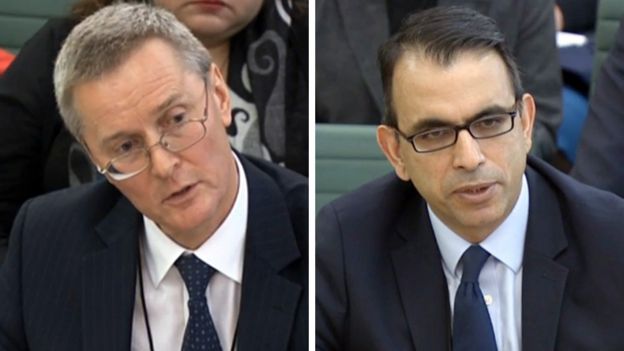 Richard Adam (L) and Zafar Khan (R)
BBC News.