US President Donald Trump has blocked a planned takeover of chipmaker Qualcomm by Singapore-based rival Broadcom on grounds of national security.
His order cited "credible evidence" that the proposed $140bn (£100bn) deal "threatens to impair the national security of the US".
There were concerns the takeover could have led to China pulling ahead in the development of 5G wireless technology.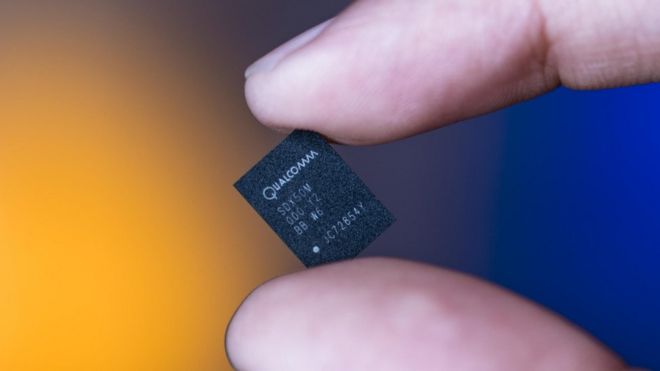 The deal would have been the biggest technology sector takeover on record.
A takeover of Qualcomm by Broadcom would have created the world's third-largest maker of microchips, behind Intel and Samsung.
The chipmaking sector is in a race to develop chips for the latest 5G wireless technology and Qualcomm is considered to be a leader in this field, followed by Broadcom and China's telecoms giant Huawei.
Analysts say Qualcomm is highly regarded for its commitment to research and development (R&D), particularly in the field of 5G technology. Huawei is equally committed to R&D in the area.
However, Broadcom is better known for selling assets and growing through acquisitions, and deemed to be weaker on R&D.
With this in mind, analysts have said a deal between Qualcomm and Broadcom could have given Huawei the chance to take over the top spot in years to come - a situation US politicians wanted to prevent given their ongoing security concerns around Chinese telecom firms doing business with US carriers.
BBC News.