Independent chemical weapons scientists have confirmed that "high purity" novichok was used in the attempted murder of former Russian spy Sergei Skripal and his daughter Yulia.
Tests carried out by experts from the Organisation for the Prohibition of Chemical Weapons (OPCW) showed the nerve agent was found in environmental samples collected in Salisbury.
Blood tests also revealed that the chemical was found in blood samples taken from the Skripals and Detective Sergeant Nick Bailey, the police officer who first attended the scene.
The report from the OPCW says the chemical was "high purity" with a complete absence of contaminants.
A UK Foreign and Commonwealth Office source said the OPCW has "explicitly confirmed our findings" and the high level of purity indicated a "highly capable state actor".
They said the report strengthened its case that Russia was the source of the chemical.
The OPCW was tasked with identifying the chemical, not with attributing its origin or ascertaining blame for the poisoning.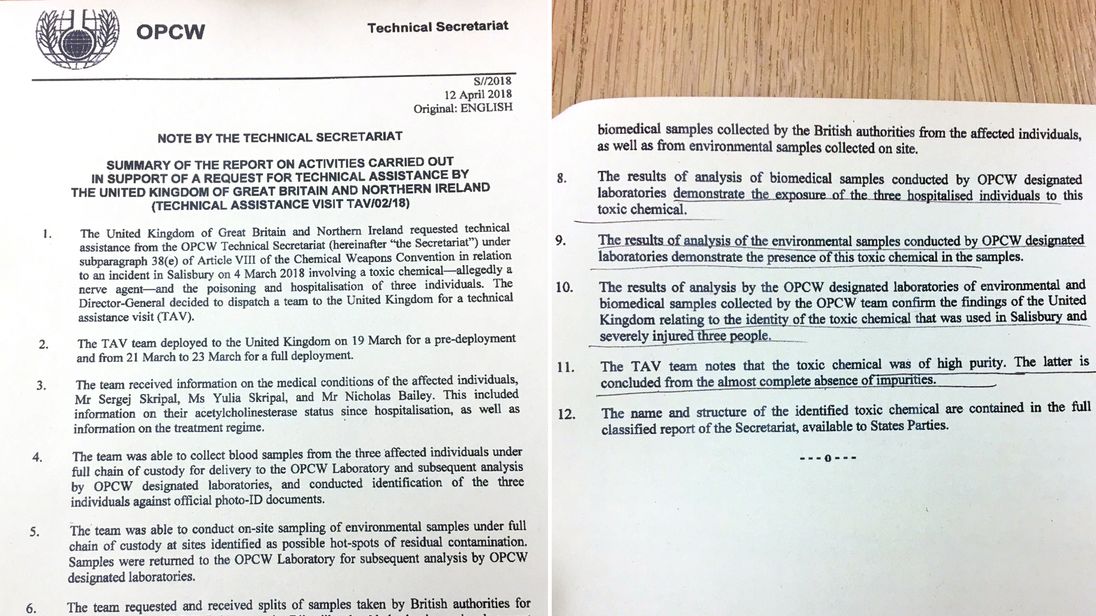 SKY News.