Brazil's former president Luiz Inácio Lula da Silva is starting a 12-year sentence for corruption after surrendering to police.
It follows a two-day stand-off that saw him take refuge in a steelworkers' union building after missing a court deadline to hand himself in.
The 72-year-old walked out of the office in his hometown, near Sao Paulo, and was taken away by police cars.
Scores of supporters had earlier blocked his car from leaving the scene.
Lula maintains he is innocent, but said he would c
omply with the arrest warrant against him.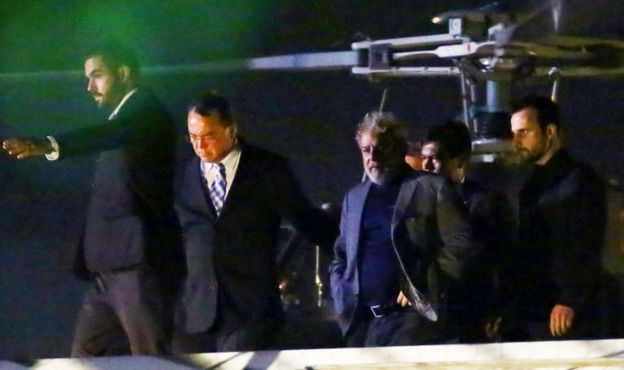 BBC News.