Hungary's anti-migrant Prime Minister Viktor Orban has won a third consecutive term, according to election office data.
The 54-year-old said the result meant an "opportunity to defend Hungary", adding that the high voter turnout had "cast aside all doubts".
He declared: "Hungary has won a great victory."
The right-wing nationalist Jobbik party was set to win 19.9% of the votes (26 seats) and its chairman Gabor Vona resigned after the result.
The alliance of the left-wing Socialist and Dialogue parties had 11.8% of the vote, which would give them 20 deputies in parliament.
Two other parties - former prime minister Ferenc Gyurcsany's Democratic Coalition and the green Politics Can Be Different party - were expected to surpass the 5% required for representation in parliament.
Some 98.5% of the votes have been counted and turnout was 68.8%.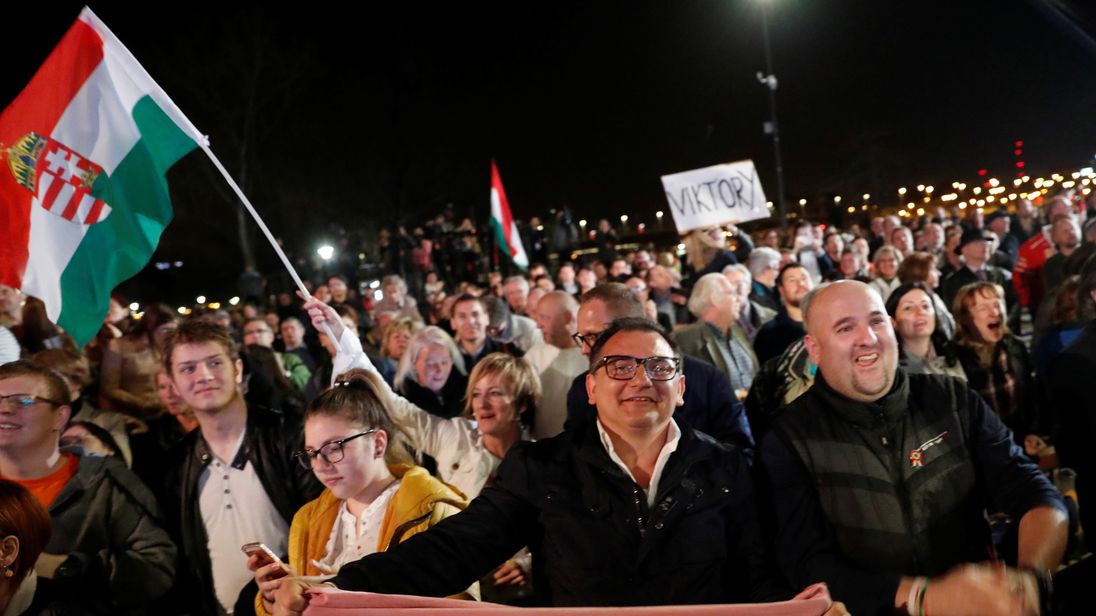 SKY News.