The leaders of North and South Korea have agreed to work to rid the peninsula of nuclear weapons after holding a historic summit.
The announcement was made by the North's Kim Jong-un and Moon Jae-in of South Korea after talks at the border.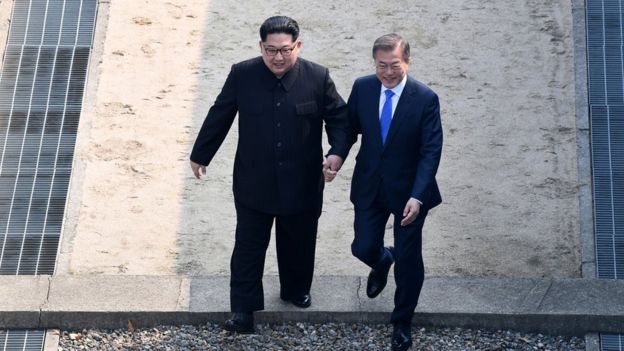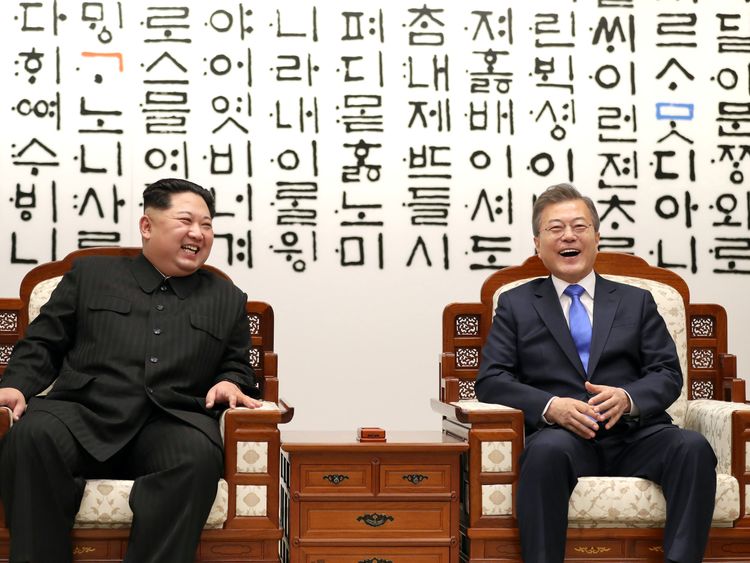 The two also agreed to push towards turning the armistice that ended the Korean War in 1953 into a peace treaty this year.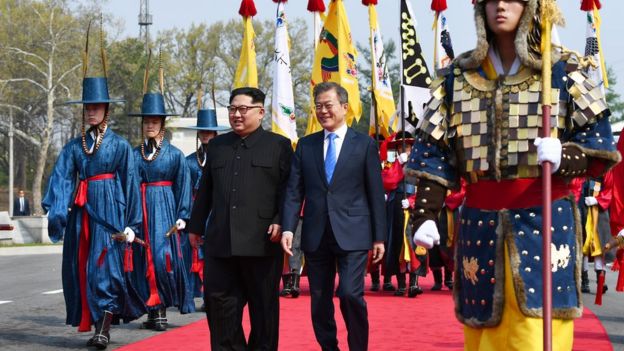 It comes just months after warlike rhetoric from North Korea.
Other points the leaders agreed on in a joint statement were:
An end to "hostile activities" between the two nations
Changing the demilitarised zone (DMZ) that divides the country into a "peace zone" by ceasing propaganda broadcasts
An arms reduction in the region pending the easing of military tension
To push for four-way talks involving the US and China
Organising a reunion of families left divided by the war
Connecting and modernising railways and roads across the border
Further joint participation in sporting events, including this year's Asian Games.
The commitment to denuclearisation does not explicitly refer to North Korea halting its nuclear activities, but rather the aim of "a nuclear-free Korean peninsula".
The two countries have also "agreed to actively seek the support and co-operation of the international community" to reach this goal, the joint statement says.
China later praised the political determination and courage of both leaders. A statement from its foreign ministry said it hoped the momentum could be maintained.
US President Donald Trump also welcomed the news, tweeting that "good things are happening".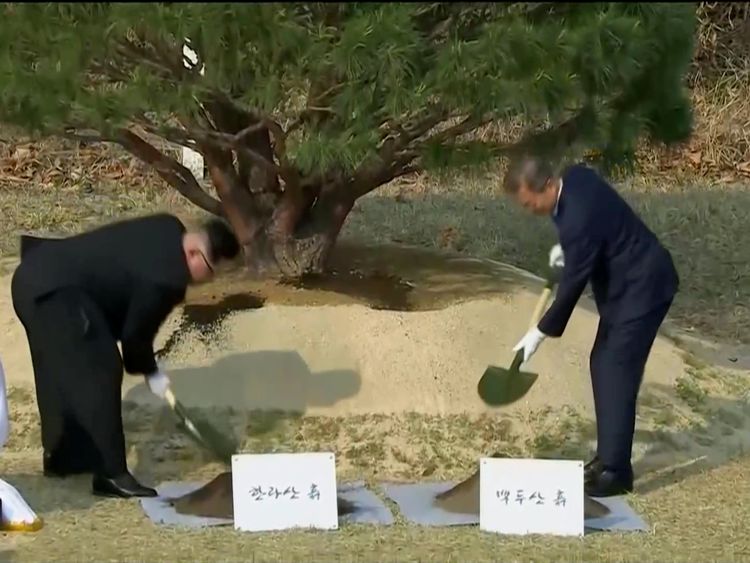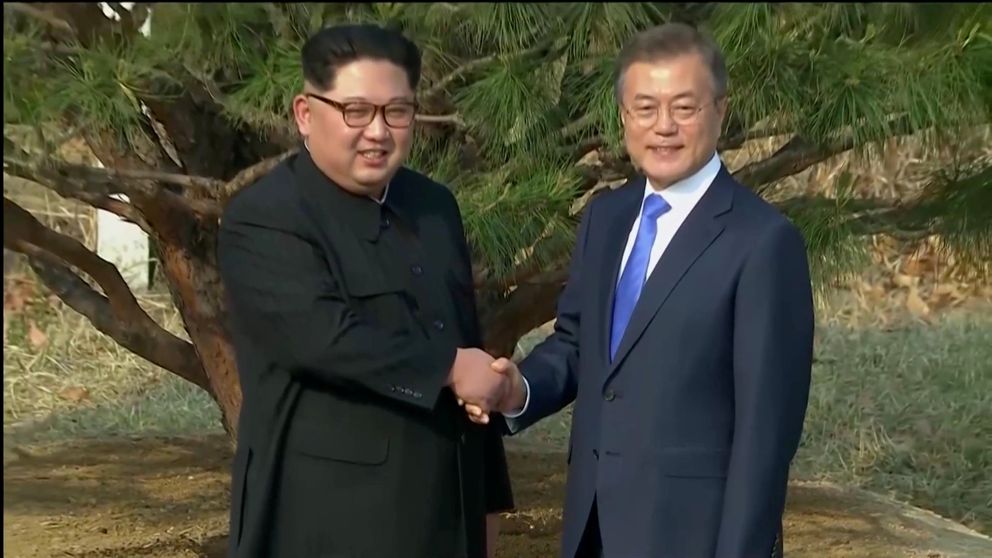 BBC News.