South Korea's President will greet Kim Jong Un at the border when he arrives for the inter-Korean summit.
President Moon Jae-in will greet his visitor at the military demarcation line in the demilitarised zone (DMZ), the chief of the South's presidential secretariat Im Jong-seok said.
It has been confirmed the dictator's sister, Kim Yo Jong, who made an impact during
her visit to the Winter Olympics
, will also be part of Mr Kim's delegation.
There will be three main topics on the agenda for
the summit
at Peace House:
the denuclearisation of the Korean peninsular
, routes to establishing permanent peace and the advancement of inter-Korean relations.
The meeting with President Moon will be the third Inter-Korean summit - and has been painstakingly choreographed in the hope of creating an atmosphere of engagement.
The leaders will sit precisely 2,018mm (2.018 metres) apart at a specially designed oval table to symbolise "the historic 2018 inter-Korean summit".
Photos will be taken on Mr Kim's arrival, a guestbook will be signed, and later the leaders will plant a tree together using soil from the North and South.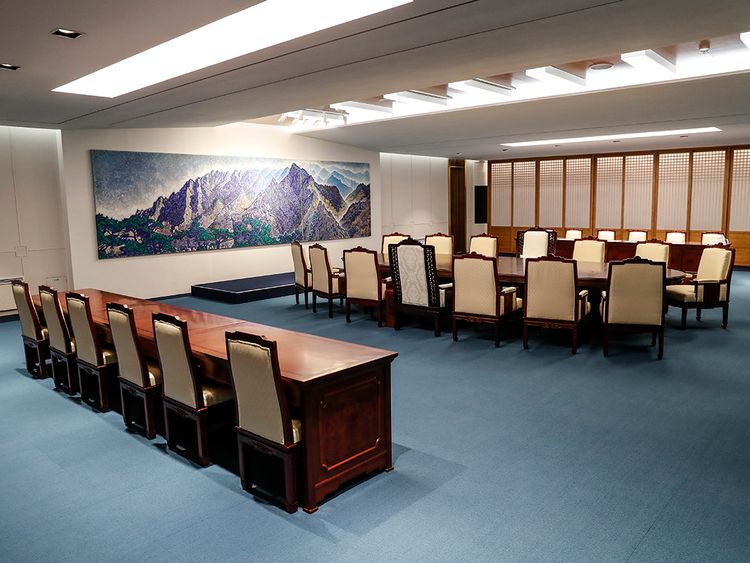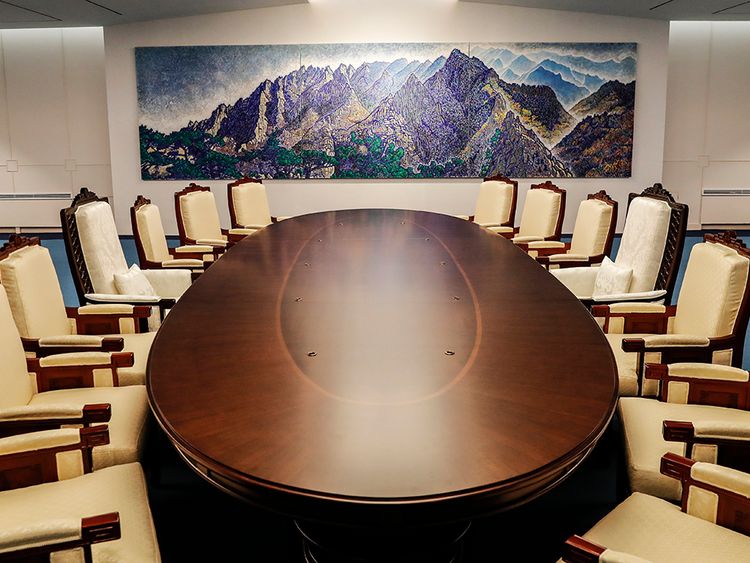 SKY News.