Police in Germany say there are "no clues" pointing to a possible motive for Saturday's van attack in Muenster.
They are investigating "all possible avenues", said the north-western city's senior prosecutor, Martin Botzenhardt.
On Saturday authorities all but ruled out any Islamist connections for the suspect, a German citizen who shot and killed himself.
Police also identified the two victims killed in the incident as a 51-year-old woman and a 65-year-old man.
The woman was from near Lueneburg in the north of the country, while the man was from Borken near Muenster.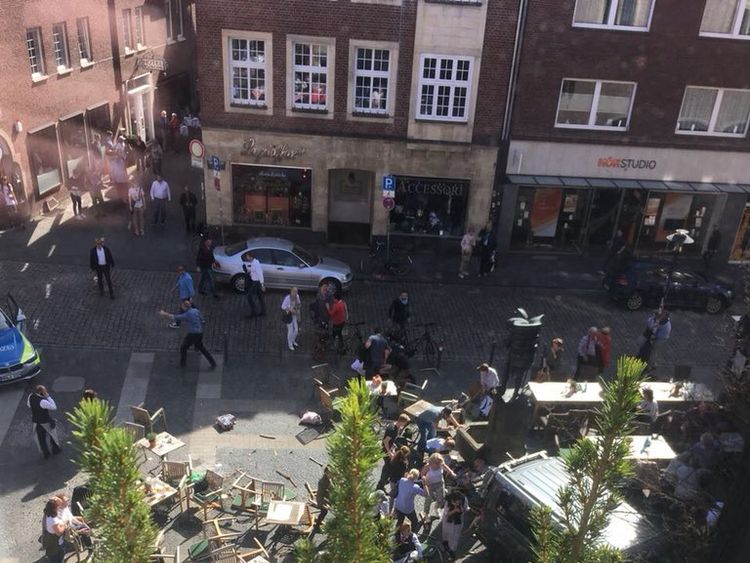 BBC News.